Wertheim 2007
As we cruised on the Main River on our way to Wertheim, we saw many scenic views.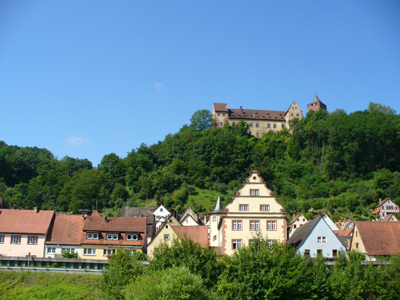 We saw a number of villages along the river.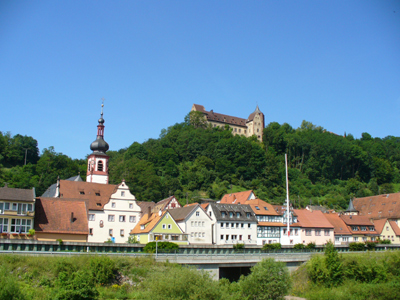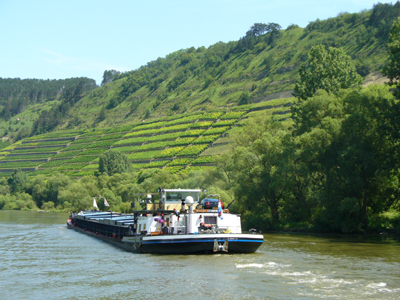 We also saw some vineyards as well as other river traffic.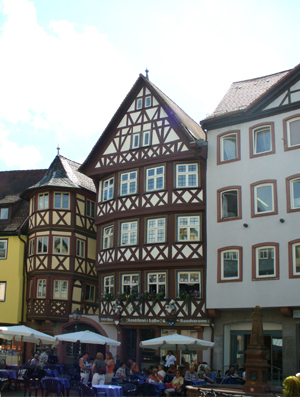 We began our city walk of Wertheim on the main street with its many half-timbered buildings.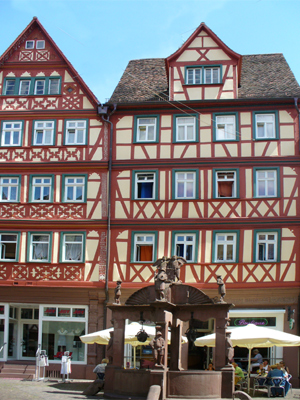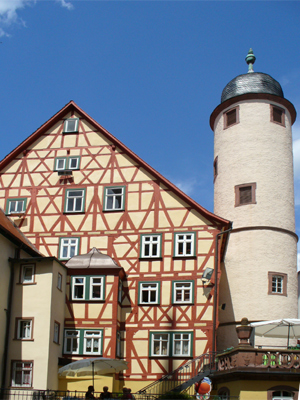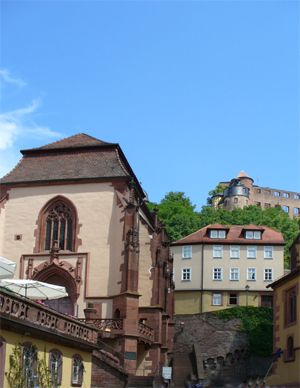 This was a chapel near the Stiftskirche. Note the castle remains above the city.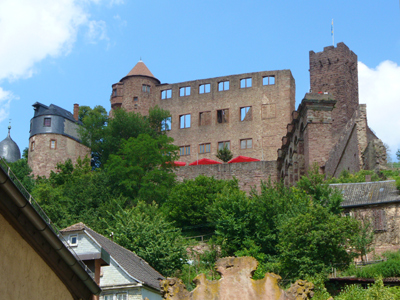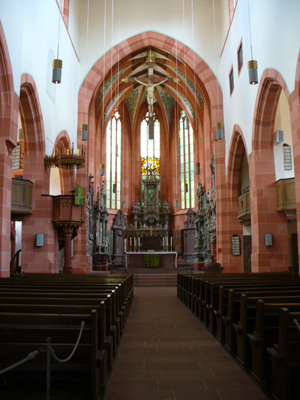 The interior of the Stiftskirche, a Gothic church built between 1384 and 1445.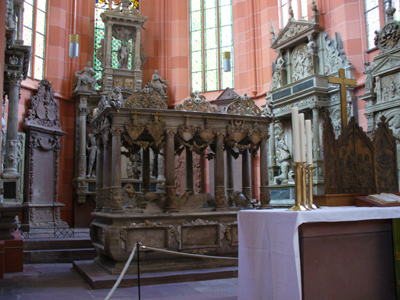 The altar area with a tomb created in 1648 for Count Ludwig II and Countess Anna.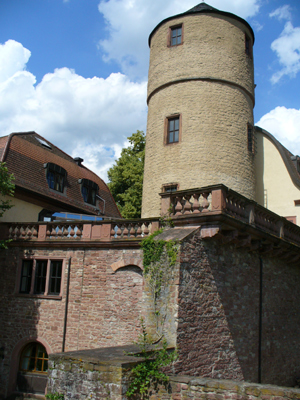 A tower and part of the old city wall.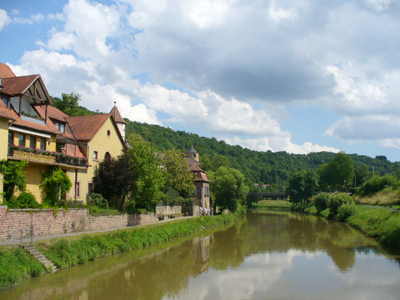 A view of the Tauber River, which meets the Main River here in Wertheim.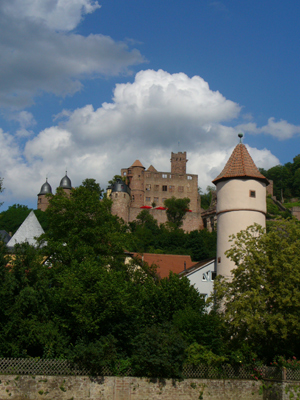 A view of the castle from across the Tauber.


Wertheim 2017
Our walk took us into the center of the Old Town.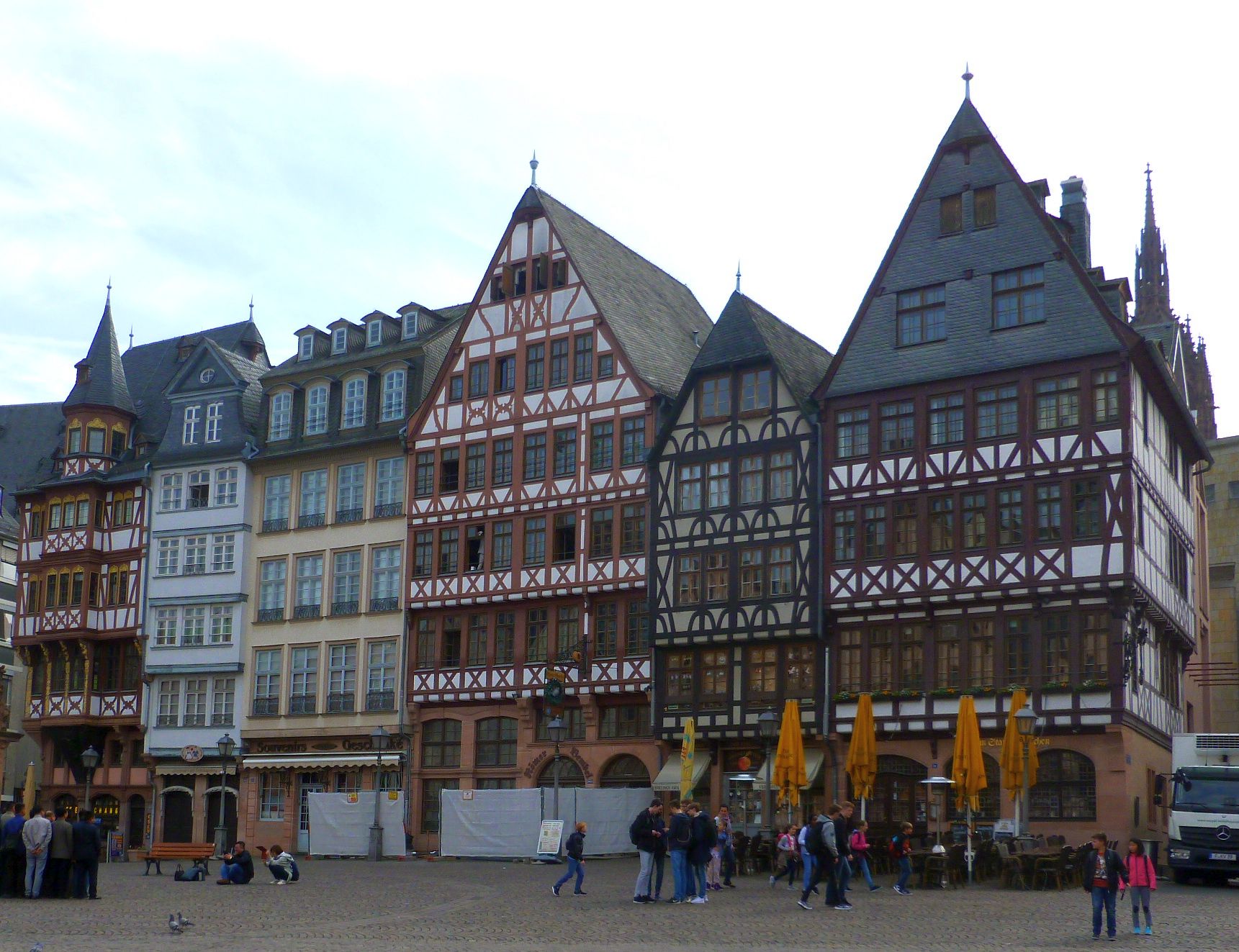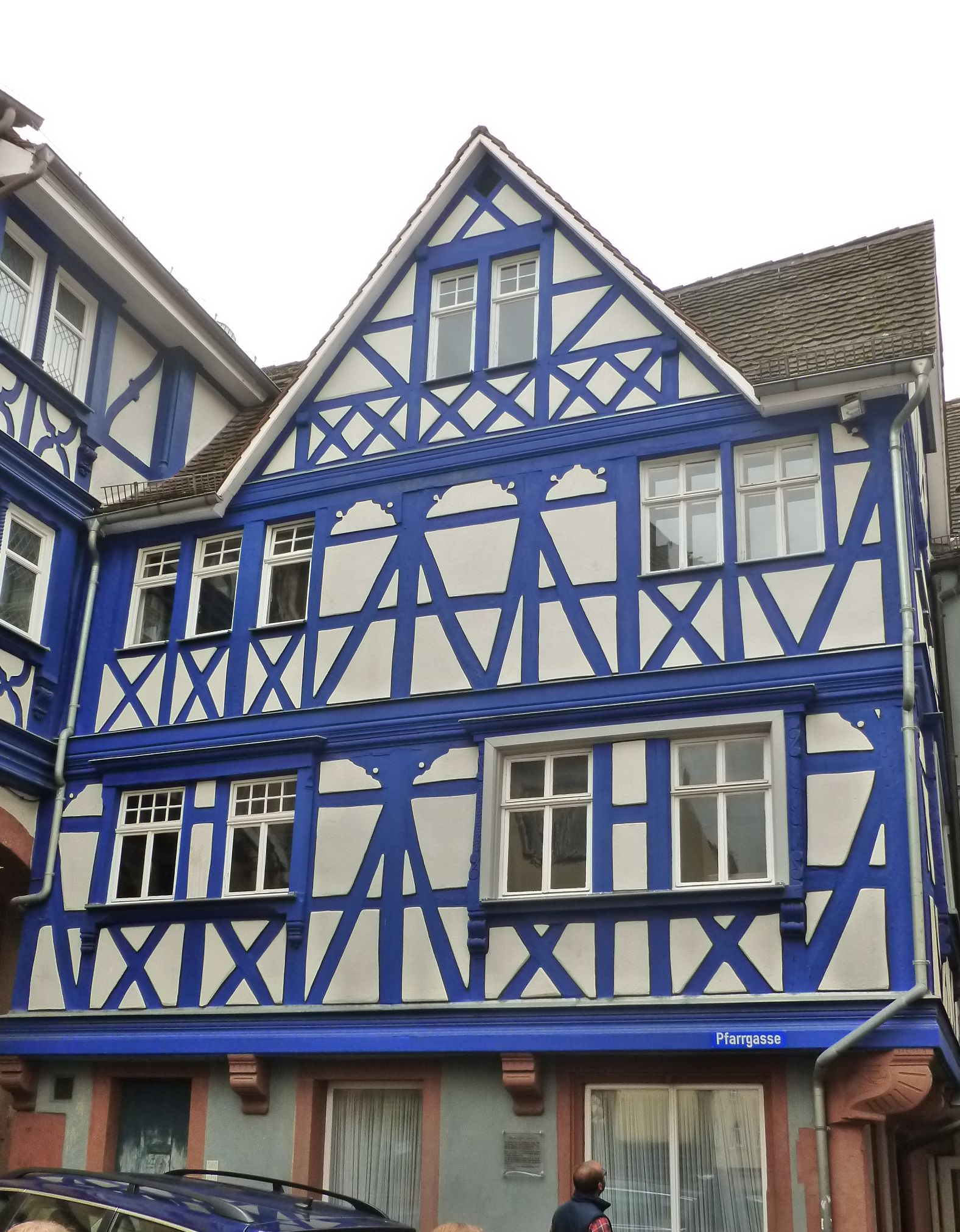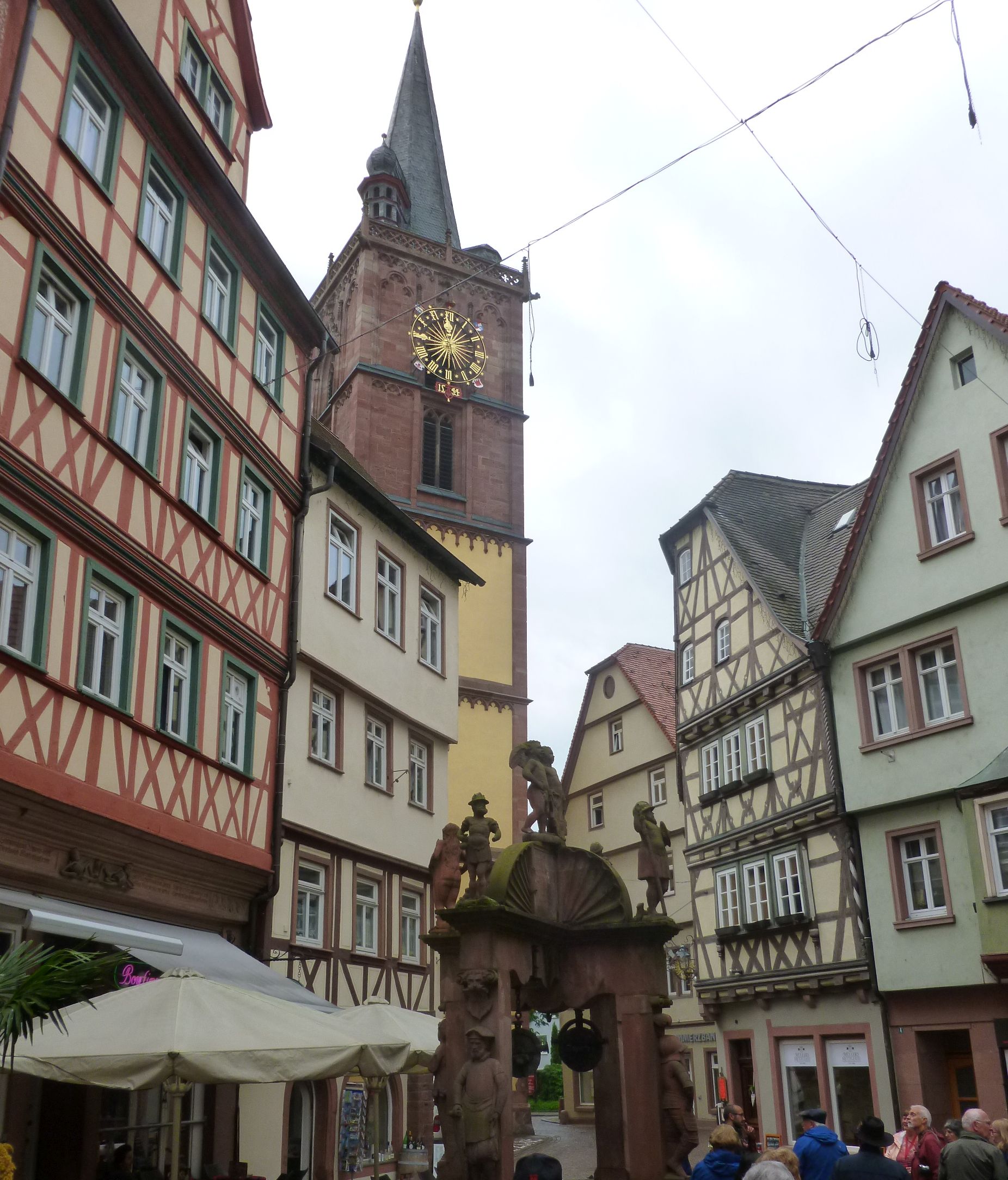 In the end of this street we see the tower of the Protestant Stiftskirche.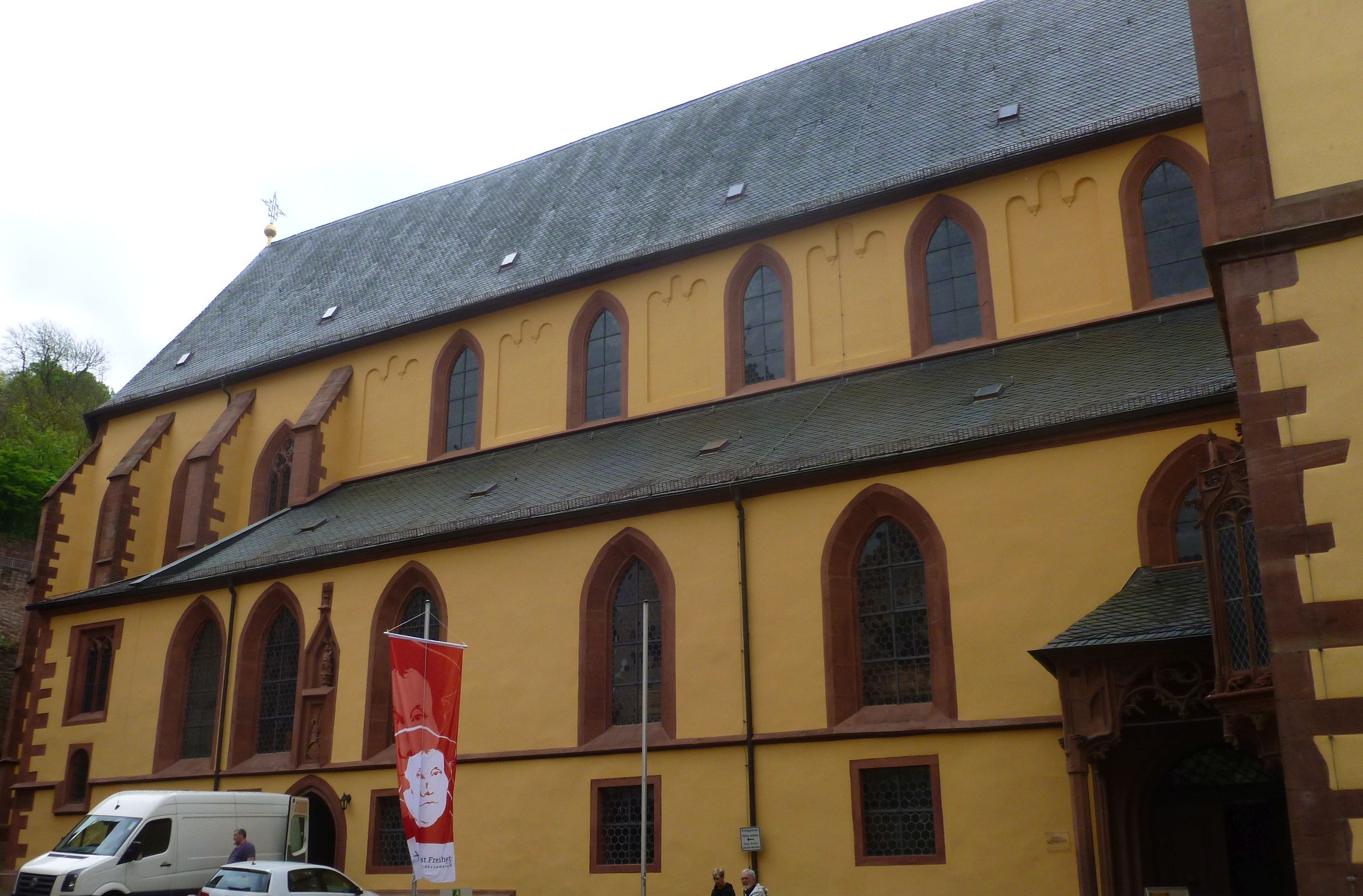 The side of the Stiftskirche.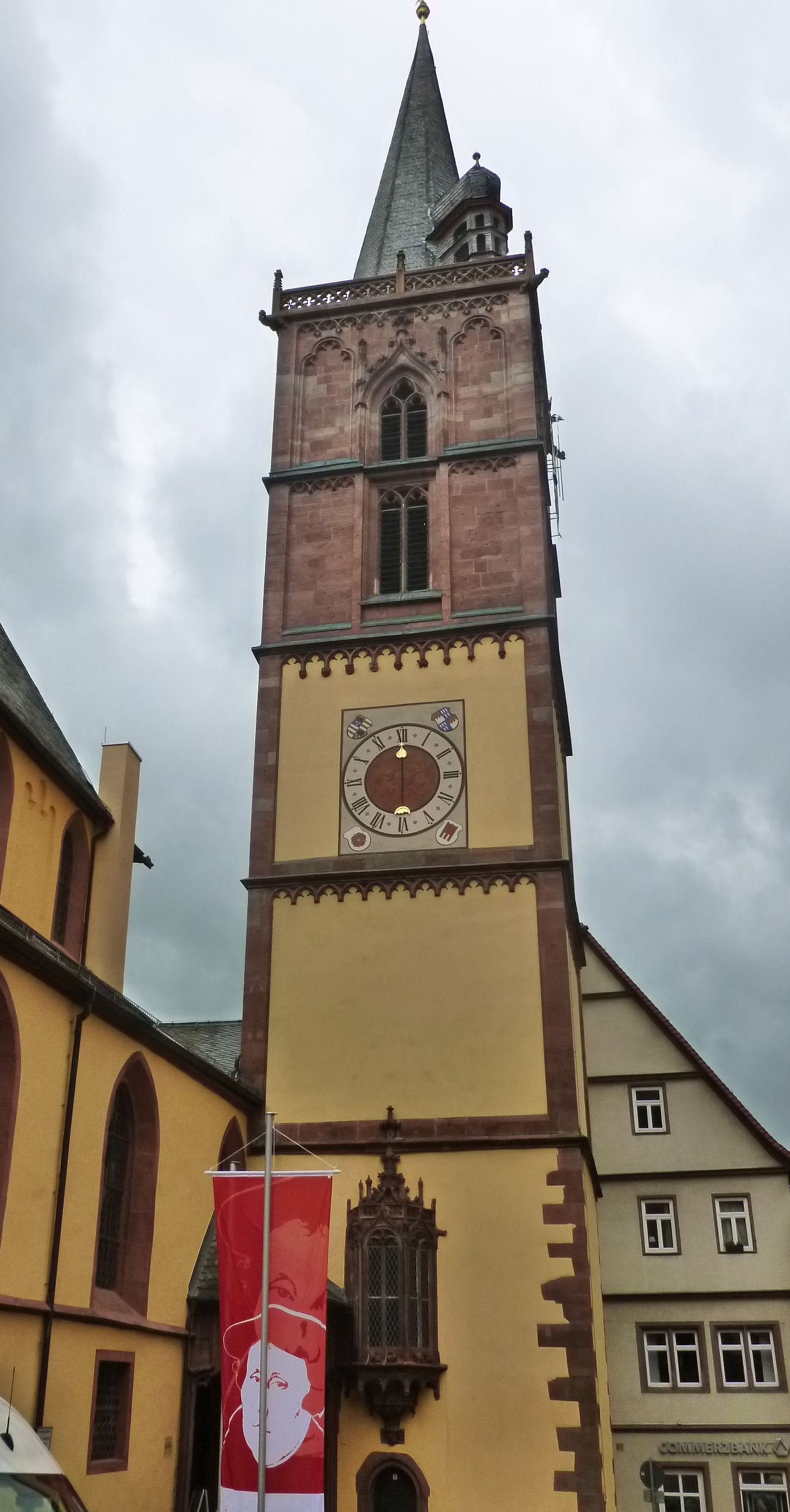 Another view of the tower.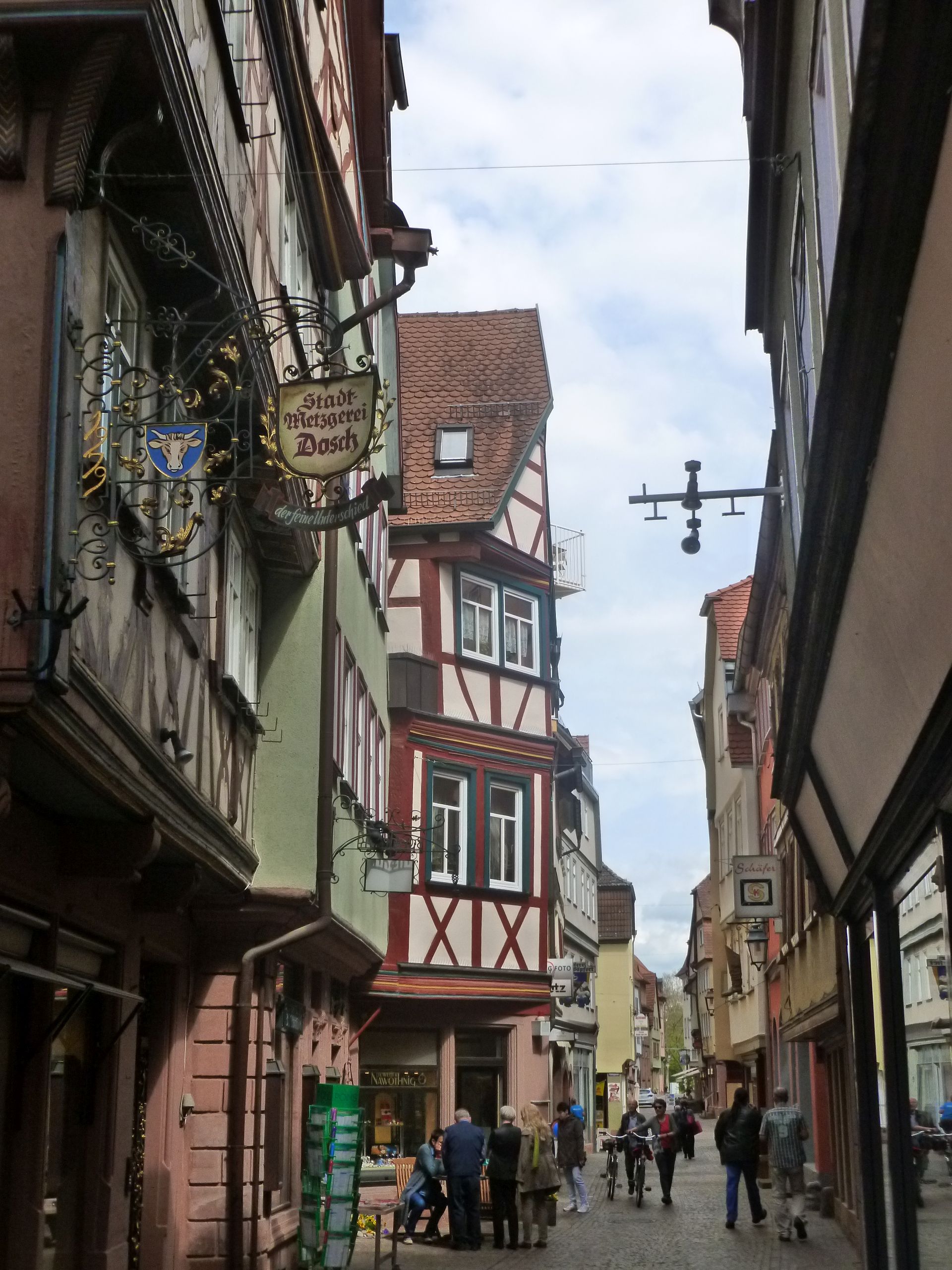 One of the many narrow streets of the city.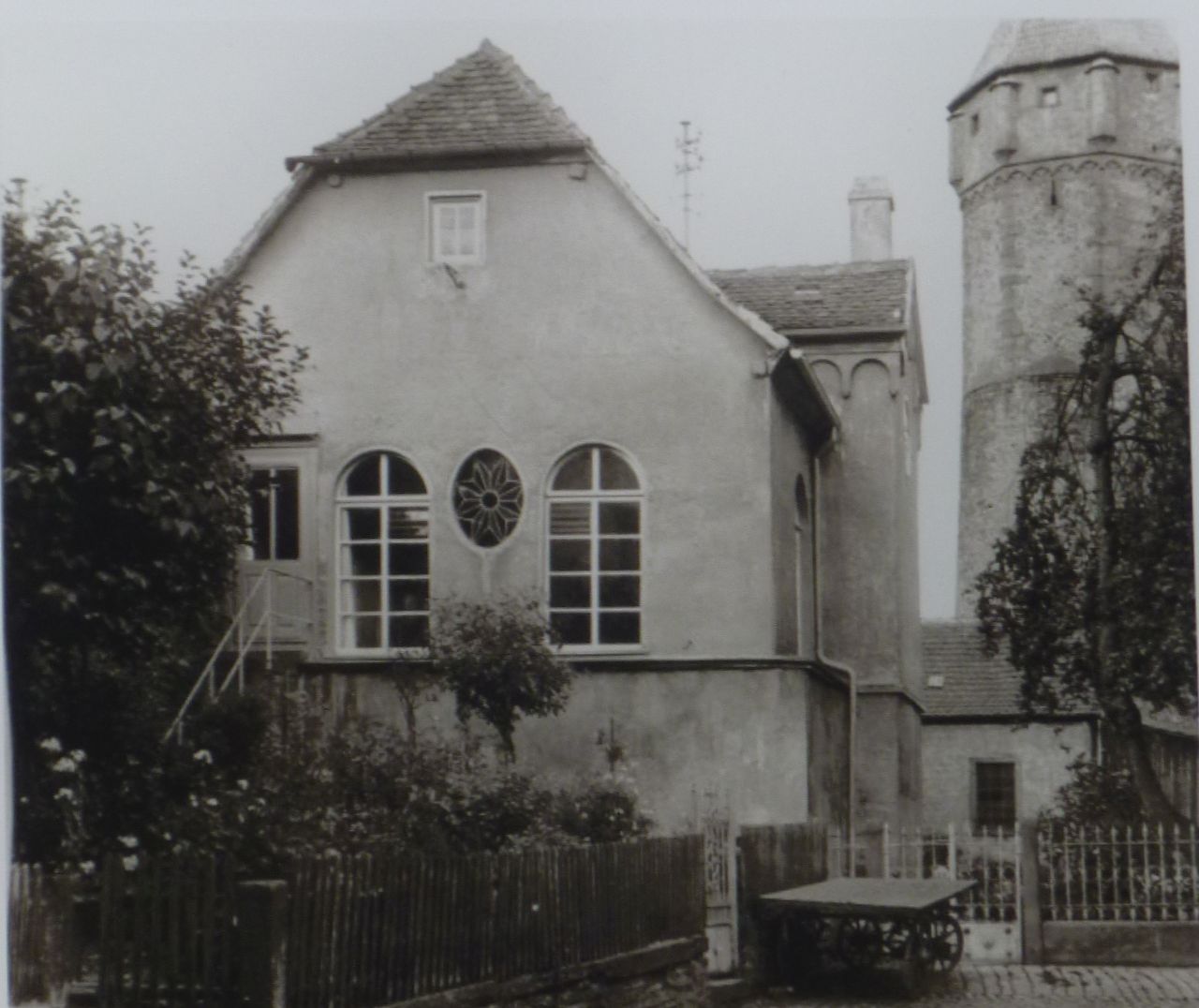 In the history of the city of Wertheim, there was a synagogue before the persecution of 1349 destroyed it. By 1381 there were two synagogues, which had been destroyed in 1447. The third synagogue was founded in 1592/93. The fifth synagogue was built in 1798/99 and profaned in 1938 and finally demolished in 1961.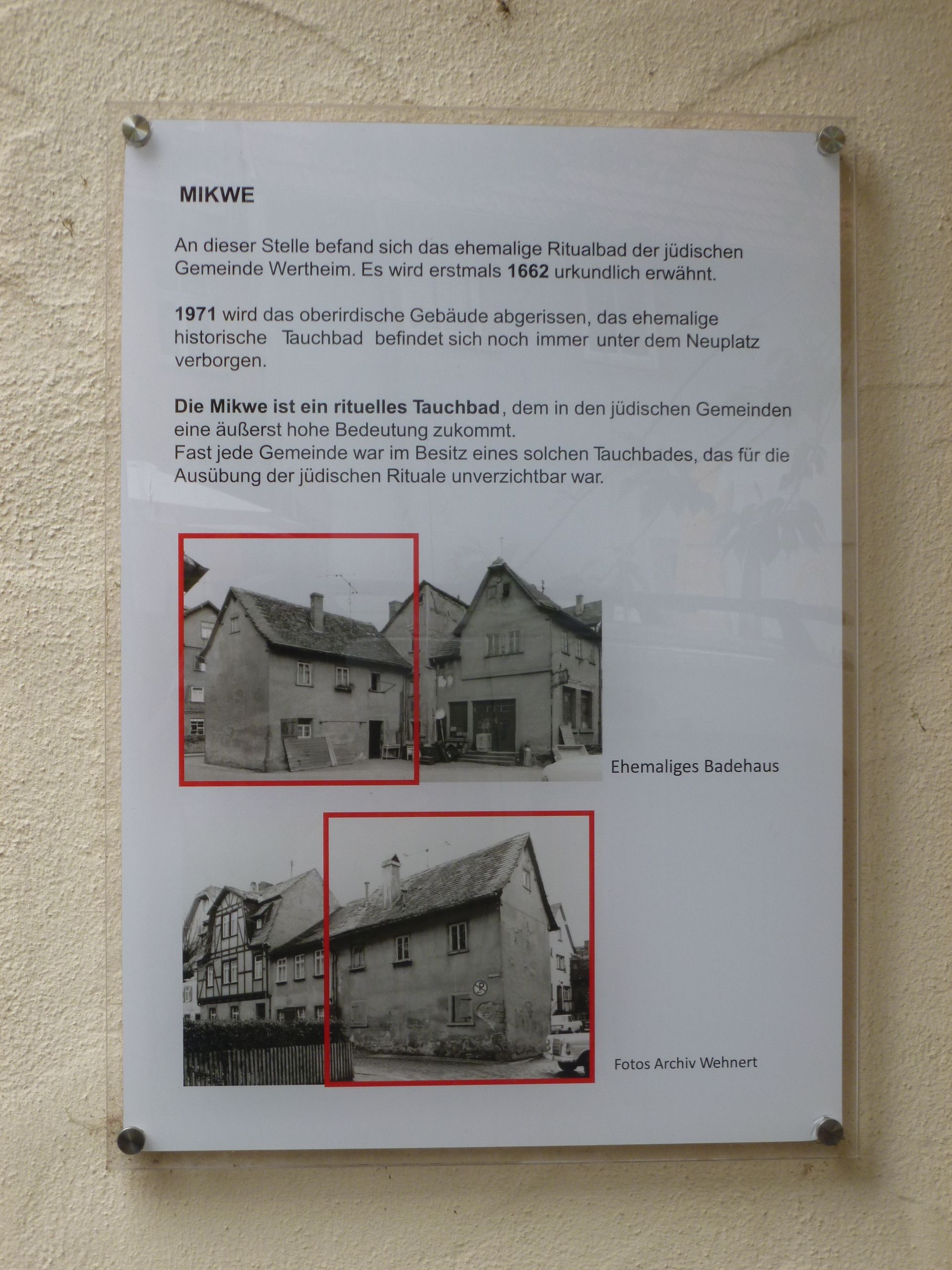 We were shown the area where the Mikveh, the former ritual bath of the Jewish community, had been located. The Jewish community was eliminated in WWII and the building was demolished in 1971.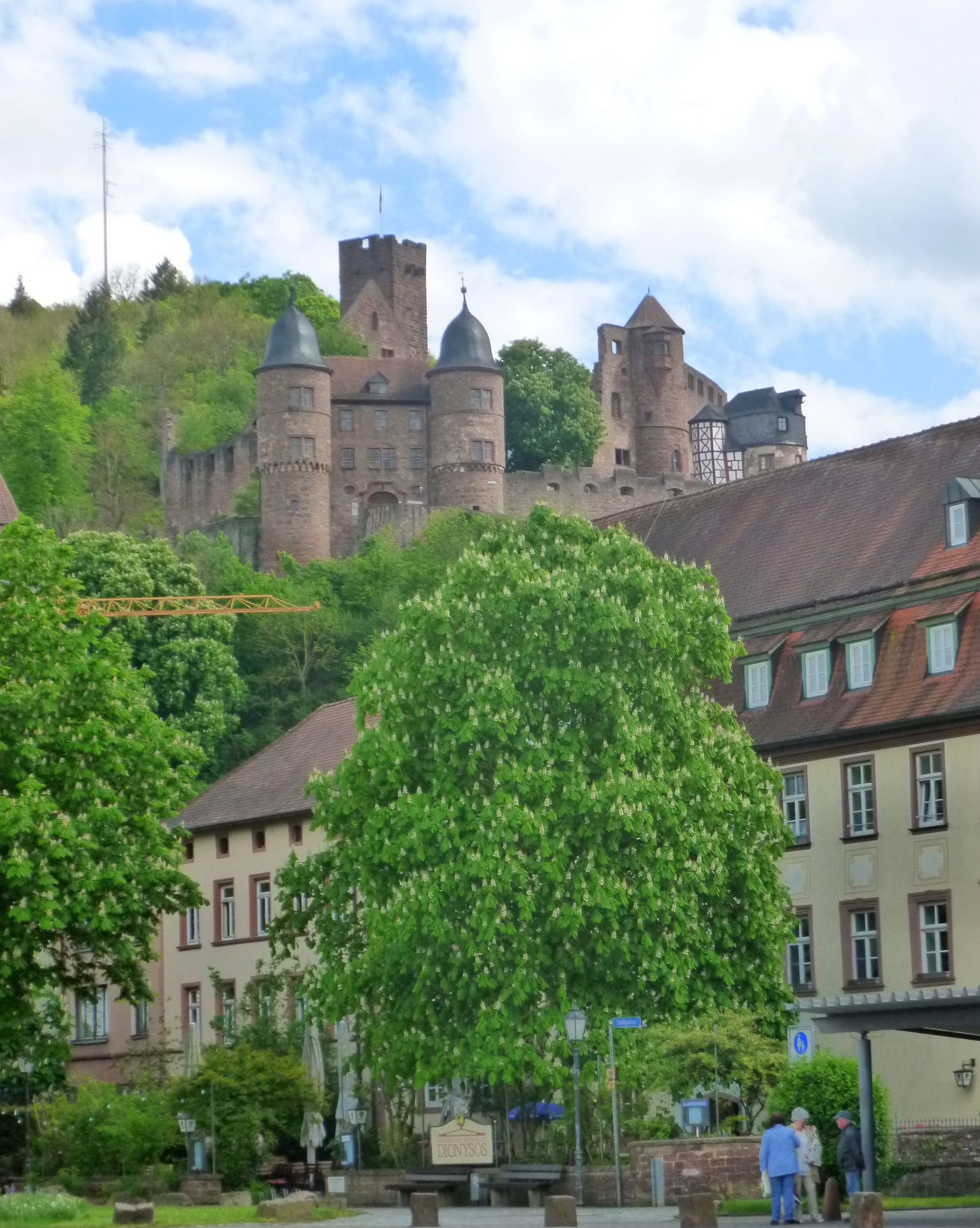 A final view of the castle from the area where the ship was docked.