Rhine-Main-Danube Canal
The Main-Danube Canal took us from Kelheim to Bamberg. The canal was completed in 1992 and is 171 km (106 miles) long.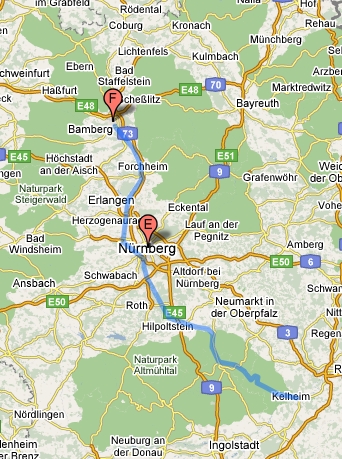 A larger map has more detail and allows scrolling, zooming and satellite views.
On this cruise, the ship passed through 66 locks, 14 on the Danube River, 16 on the Rhine-Main-Danube Canal, 34 on the Main River and 2 on the Amsterdam-Rhine Canal.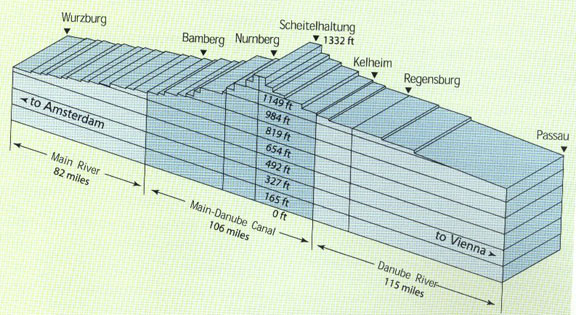 This graph shows the elevations on the section from Würzburg to Passau going through 53 stepwise locks. The Rhine-Main-Danube Canal goes from Kelheim to Bamberg.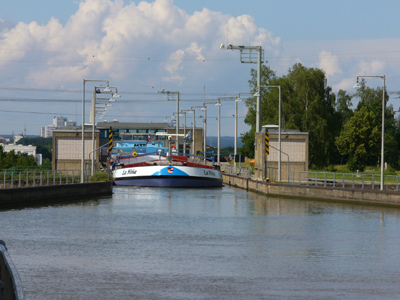 The following photgraphs are of our traversal of the 59 foot lock at Kreigenbrunn. Here we are waiting for a barge to leave the lock.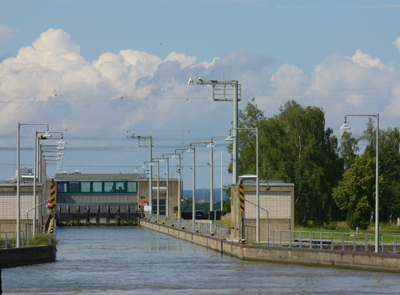 Now it is open for us.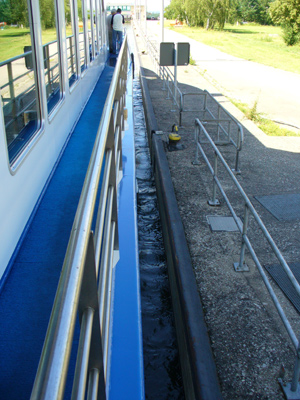 We sail in with less than a foot to spare on either side.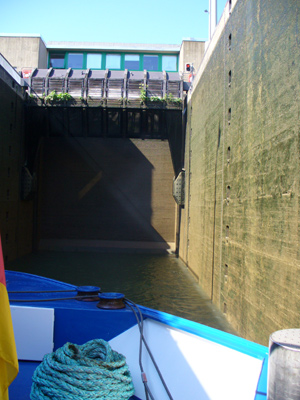 The water is being drained from the lock.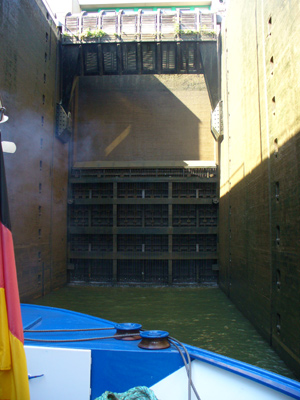 It is now almost to the level of the water at the other side.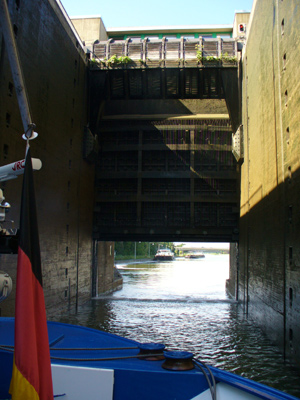 The lock is beginning to open.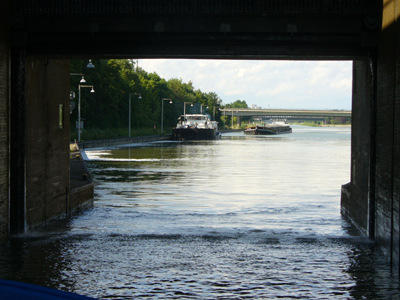 It is now open far enough for us to leave the lock, 59 feet lower than we were when we started.