While sailing on the Elbe to Tangermünde we saw some of the most beautiful clouds. Note that there is not much habitation along the river at this point, nor is there much river traffic.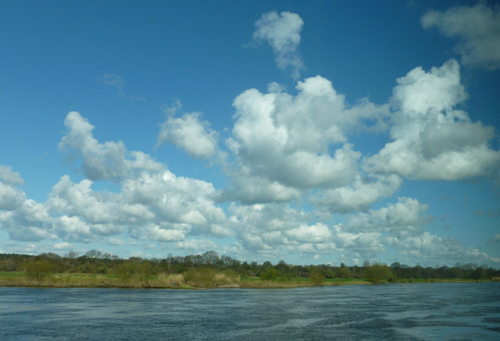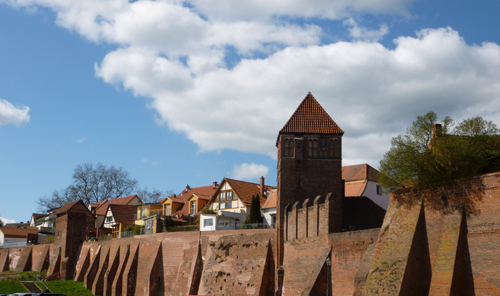 Tangermünde can look back at an 1000-year history. It was first mentioned in 1009. The name Tangermünde means the mouth of the Tanger River -- where it meets the Elbe. Brick buildings, an almost entirely preserved city wall with well-fortified gates, the castle complex and a variety of the half-timbered houses lend a unique charm to the town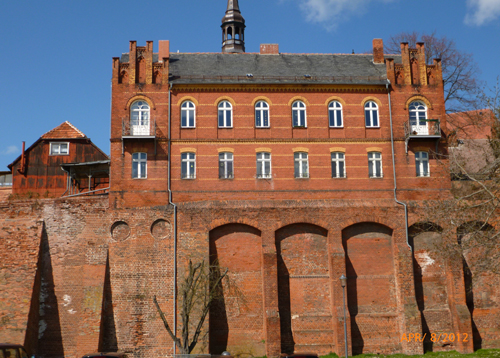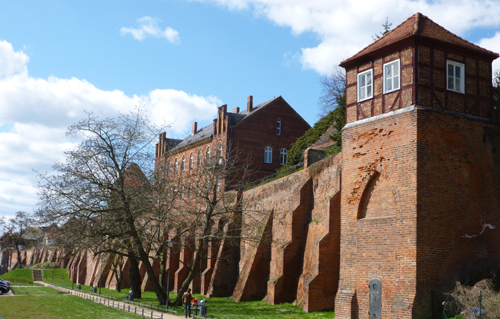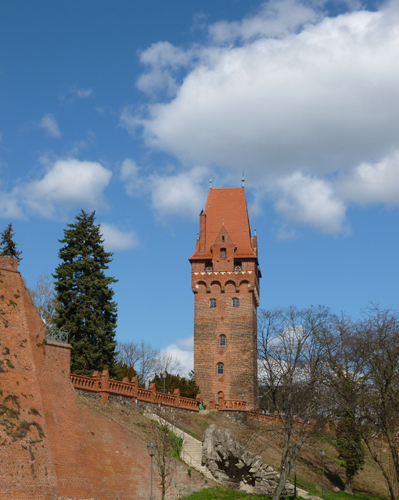 The following was an interesting tower, made more interesting by the stork nested at the top, seen in the telephoto shot.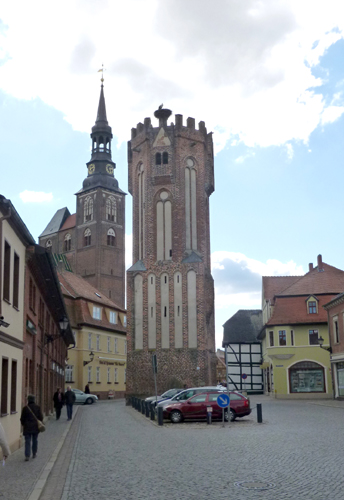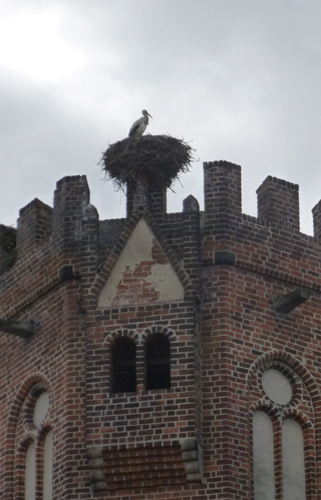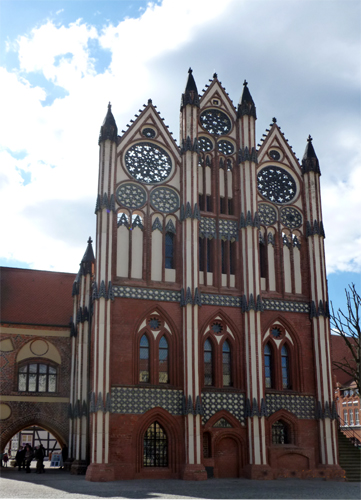 The Tangermünde Town Hall is a late medieval building constructed in the 1430s. This building contains gothic and Romanesque structural elements that appear on the exterior of the building. Some of the more prominent features of the town hall are its high gables. On the façade are three staggered gables, with one central gable extending above the peak height of the roofline. These gables are a feature of brick architecture during this period. Adorning each gable are miniature spires, evocative of high gothic architecture popularized on cathedral exteriors. Each gable contains one large central circular window with two smaller ones below it, all with highly decorative tracery. These central circular windows are reminiscent of the grandiose rose windows that appear on the west façade of many gothic cathedrals.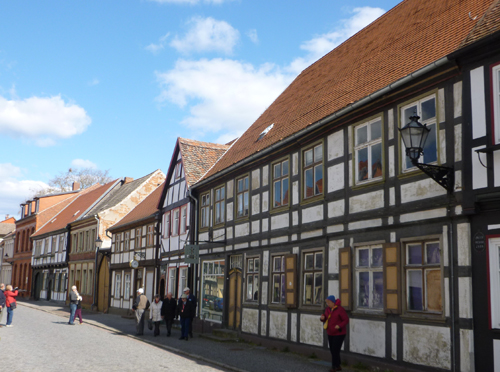 Half-timbered buildings in the town. The shops are closed because it is Sunday.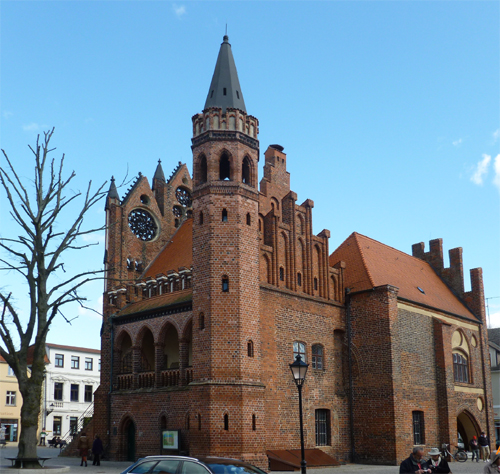 St. Stevenskirche was built in several stages. Nothing is left of the original construction, because it burned in the town fire of 1617.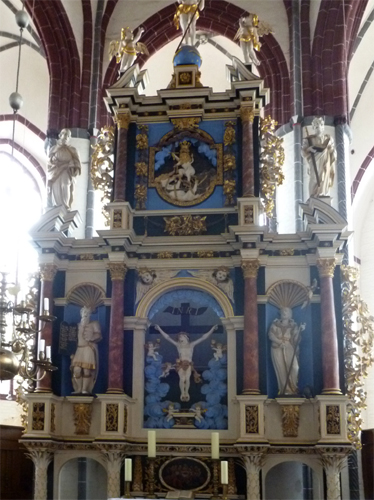 The altar of the church.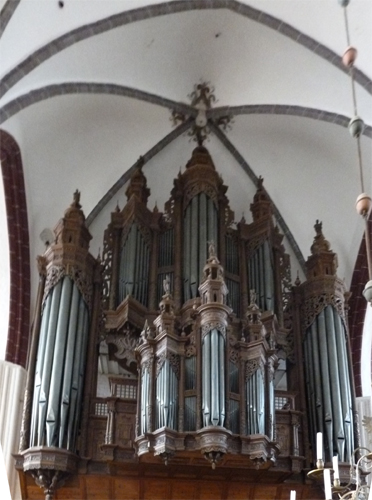 The church is famous for its Scherer organ built in 1624, one of the top 10 organs in Europe. It has been completely restored.



Finally, we have to leave the town and we do so by this interesting gate.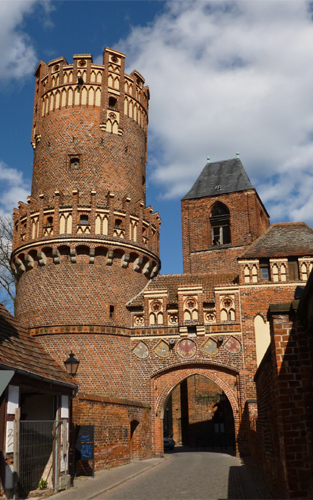 &nbsp: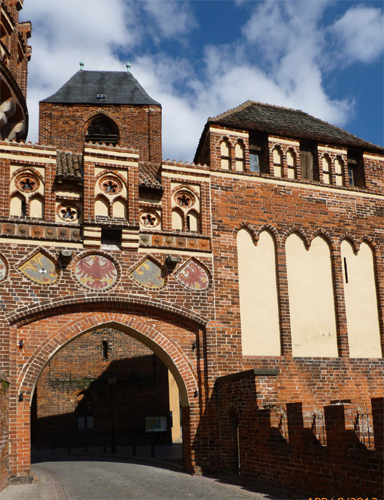 Next we sail to Magdeburg and from there take a bus to Berlin.