After arriving in Hamburg we settled into our hotel and our program director, Dina, took us on a short walk of the area. Along the way we saw St. Mary's, the largest Catholic church in Hamburg. Here the organist was practicing, which made a nice break for us.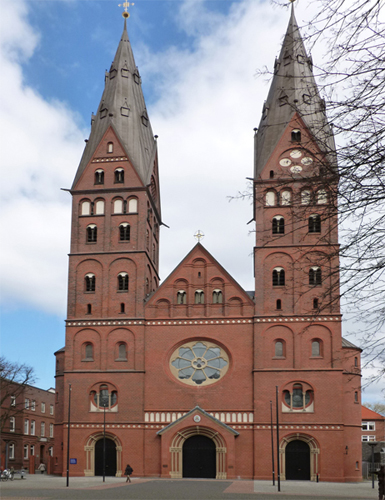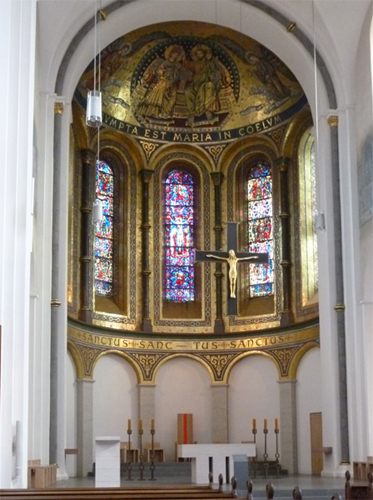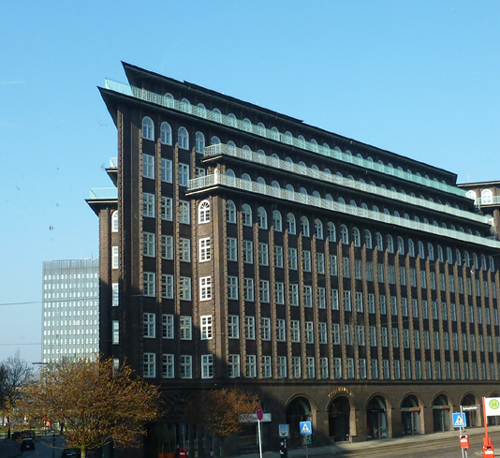 The next morning we were taken on a bus tour of the city. One stop was at the very modern Chile building.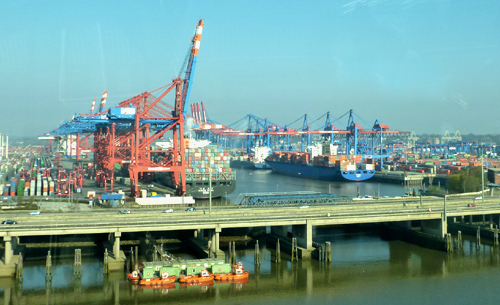 Then we went on to the harbor area, where we could see many cranes and container ships. Tomorrow we will take a harbor tour and get a closer look.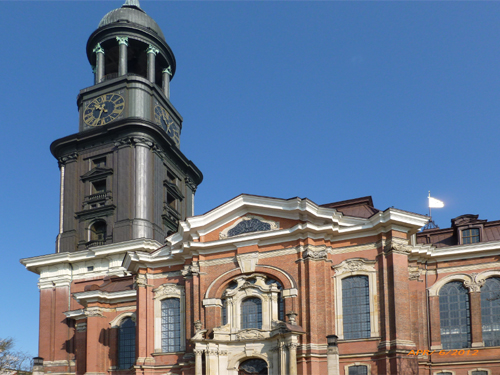 In contrast, our next stop was at St. Michael's Church.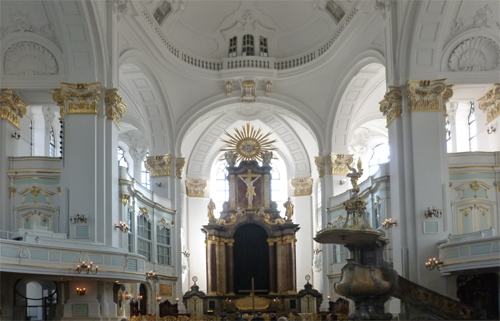 The interior was also beautiful.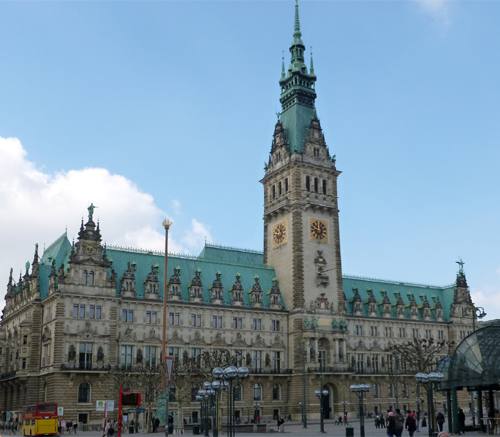 Our bus tour continued with a ride around the Binnensee, pictured in the header above, and ended at the Rathaus (Town Hall.)



From there we went our separate ways for many activities and sights. Elizabeth and Don first stopped at St. Peter's Church.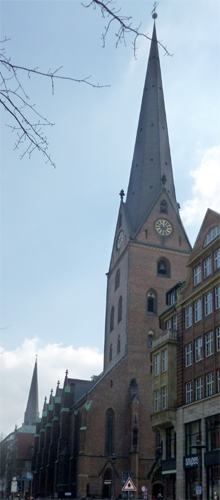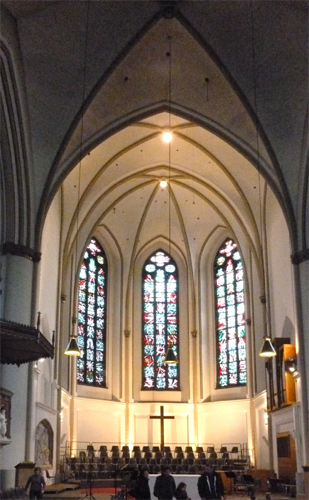 Elizabeth and Don continued on to the Kunsthalle (Art Museum) and were pleased that on Friday there was a special rate for seniors which included coffee and cake. Yes, that's Elizabeth in the lower left of the right hand photo as well.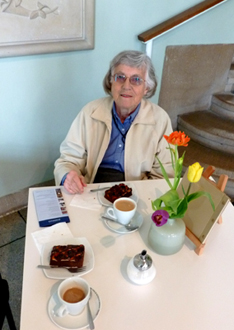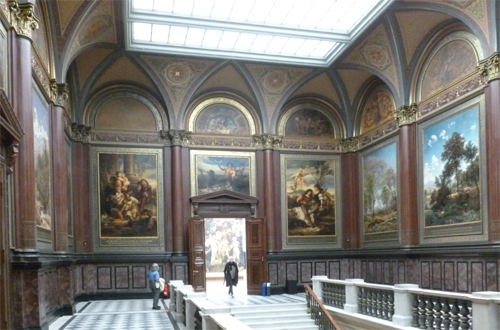 The Hamburger Kunsthalle is the largest art museum in Germany. We especially enjoyed the 14th c. Flemish and Dutch religious art, the 16th c. Golden Age Dutch Art with a Rembrandt painting of Simeon and Hanna at the Temple.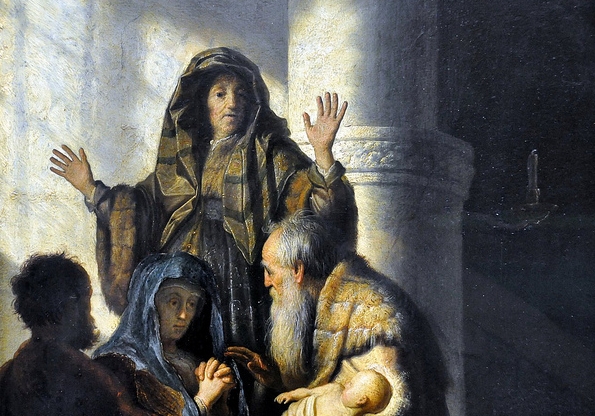 We also enjoyed the German romanticist Caspar David Friedrich and the 19th c. Barbizon School and a few impressionists.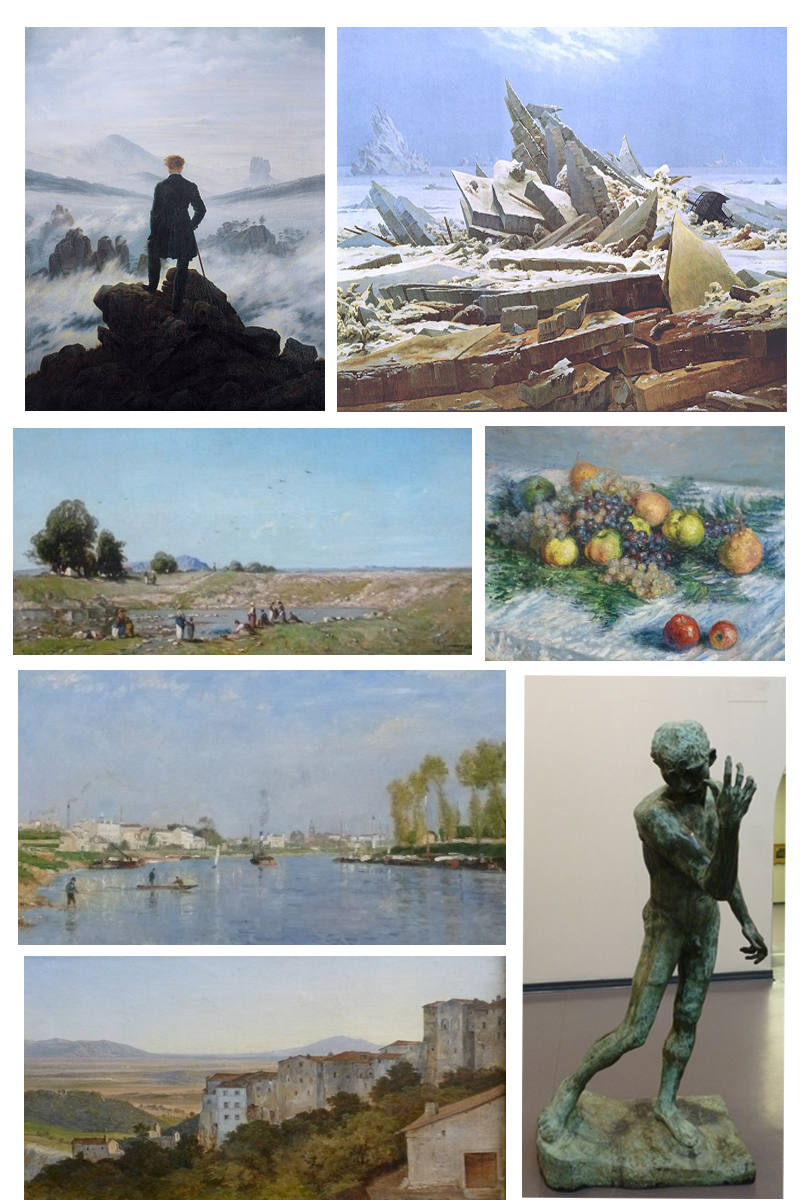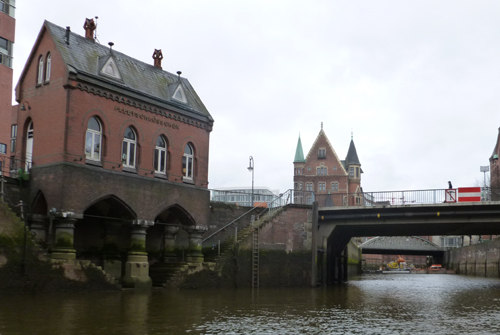 On our last morning in Hamburg, we were taken on a harbor cruise. The contrasts were very interesting, from the old harbor buildings to the construction of the new Opera Hall.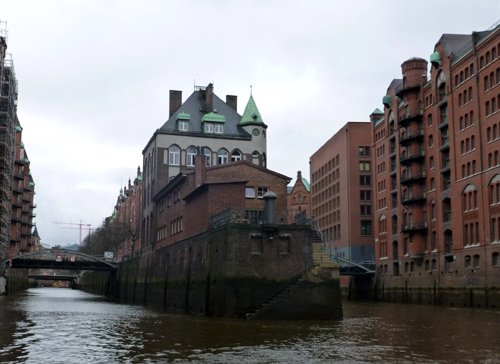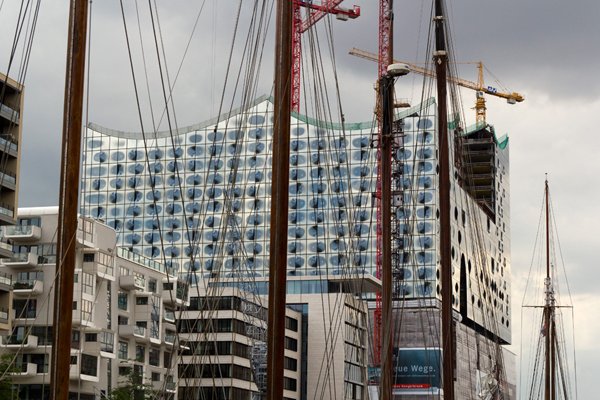 The new opera hall, still under construction.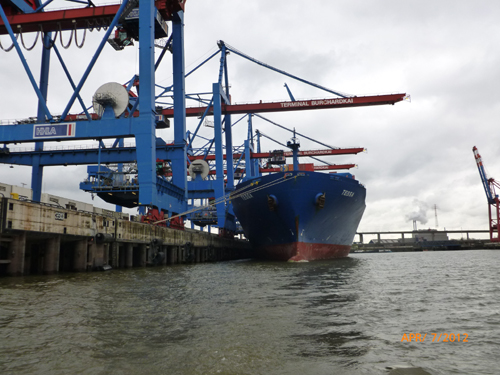 Equally interesting was the contrast between the old methods of unloading and loading ships with the new method involving containers.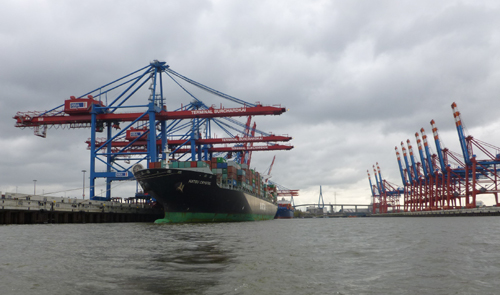 The use of containers has revolutionized shipping in that the older methods tied up large ships in harbor for weeks to unload. Now with containers it can be done in days.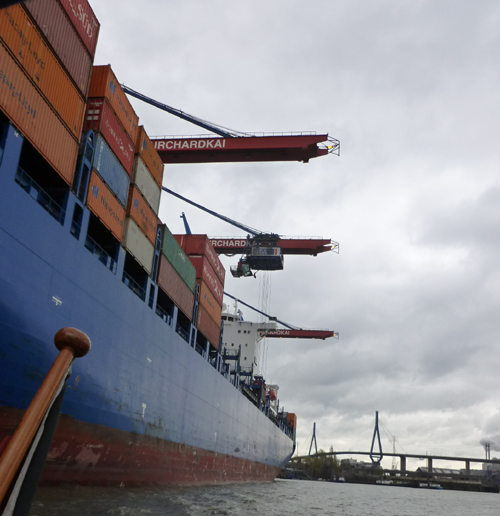 After the harbor cruise we were taken by bus to our ship which was docked in Lauenberg.