Lauenburg, now with a population of about 12,000, is a notable old town with a number of historic buildings from the 17th century and earlier. In the past these houses were mostly the homes of sailors. The old town is nestled at the bottom of about 50 Meters high bluffs, which we found out about in our bus trip down to the river. But the buildings of the town were interesting.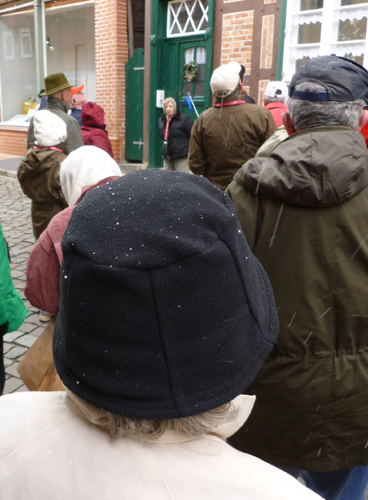 The header above was a summer photo from Wikipedia. When we were in Lauenberg it was cold and even snowed a bit, as shown on Elizabeth's hat.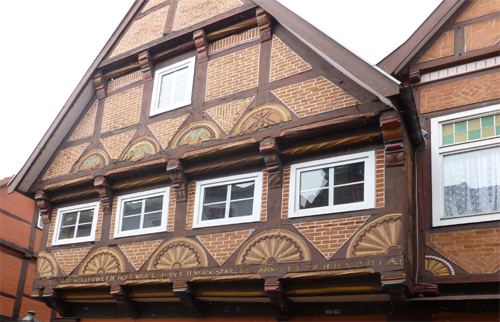 This building has a date of 1579 on it.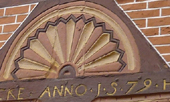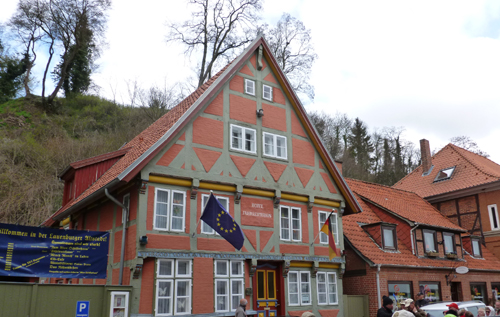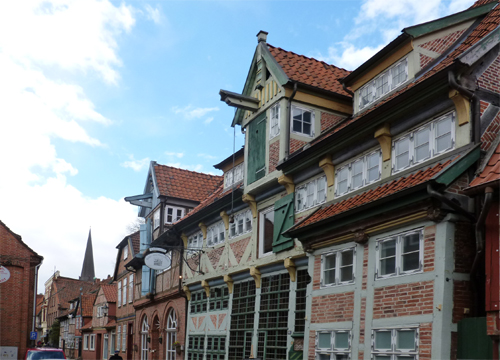 This building has a hoist beam at the top, to enable the lifting of large objects up to a large window or door. The was done because the stairs inside were too narrow and steep.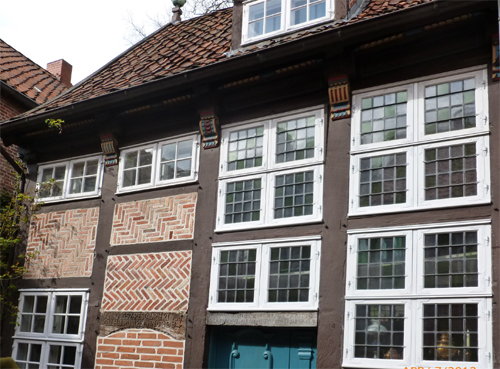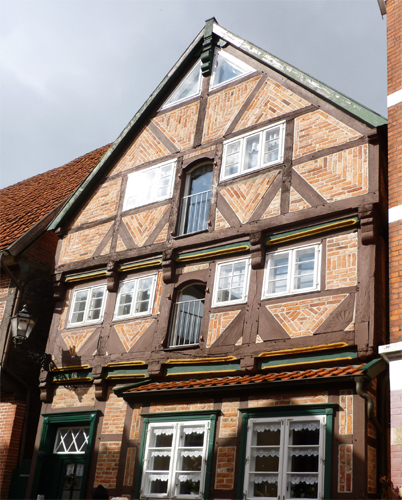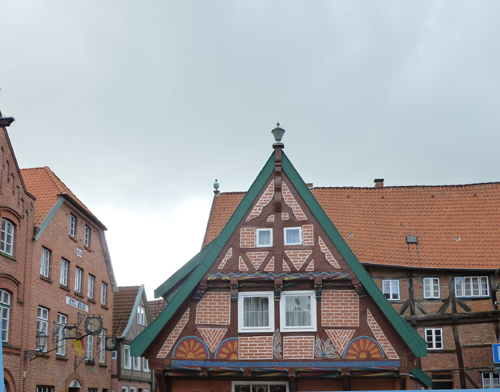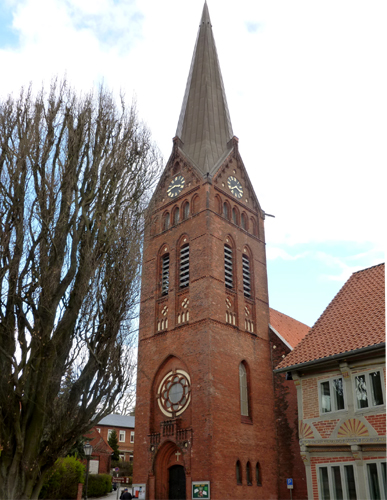 The 13th century built Maria-Magdalenen Church is another attraction of the old town of Lauenburg.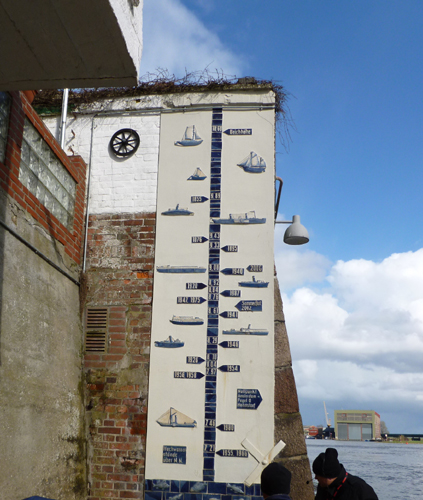 As with any river town, there are signs which indicate the heights of floods over the years.

Another historic sight of Lauenburg is the "Palmschleuse", a historic lock, originally built in 1398 and renewed in the 17th century. It is the oldest lock in Europe. A few of us started to hike there but found it too far away.



Next we sail to Tangermunde.