Saxon Switzerland is not part of Switzerland, but was so named by the artists, Adrian Zingg and Anton Graf, because the landscape reminded them of the Swiss Jura. Saxon Switzerland is a hilly climbing area and national park around the Elbe valley south-east of Dresden in Saxony, Germany. Together with the Bohemian Switzerland in the Czech Republic it forms the Elbe Sandstone Mountains. Saxon Switzerland alone has some 1,000 climbing peaks, as well as several hollows. The area is popular with Dresden locals and international climbers.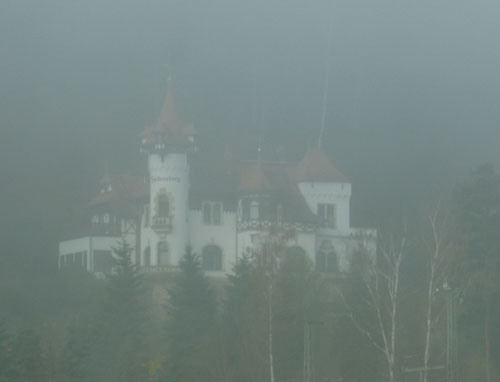 Our sail through this area did not begin well, but with a thick fog.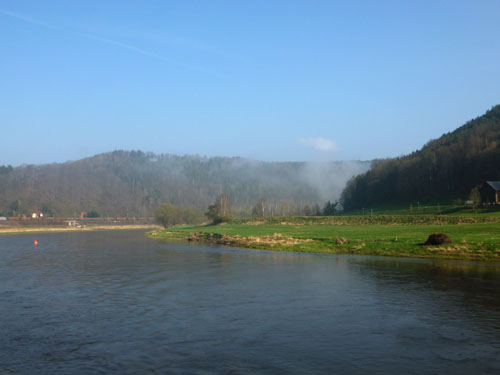 It soon cleared and was a beautiful day.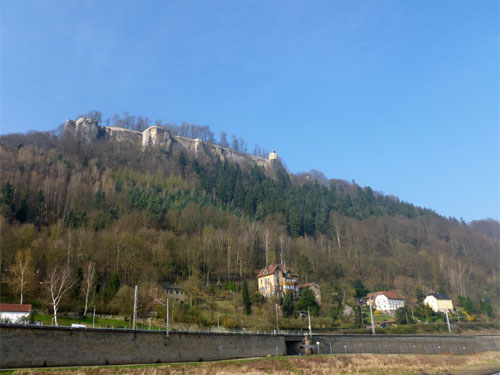 We could see the remains of a castle.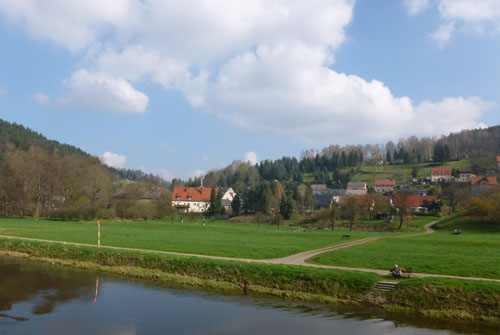 There were some small towns in this area.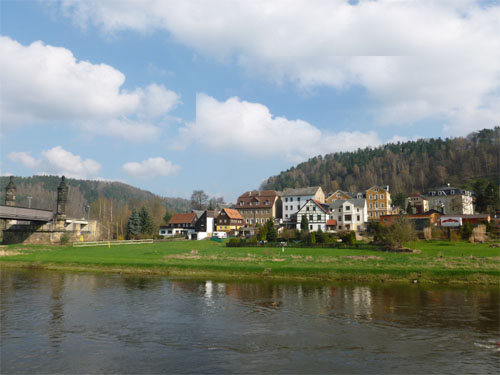 The last town was Bad Schandau, where our cruise ended.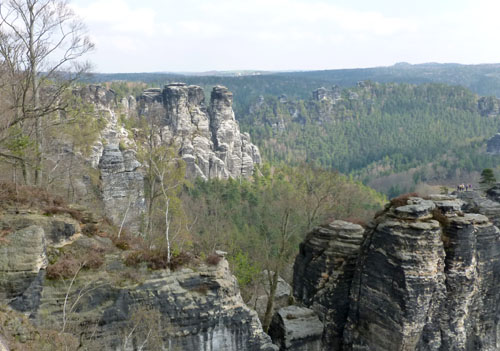 We were taken by bus to the Bastei, a spectacular rock formation towering 194 metres (636 feet) above the Elbe River in the Elbe Sandstone Mountains of Germany. This was our first view as we walked from the bus.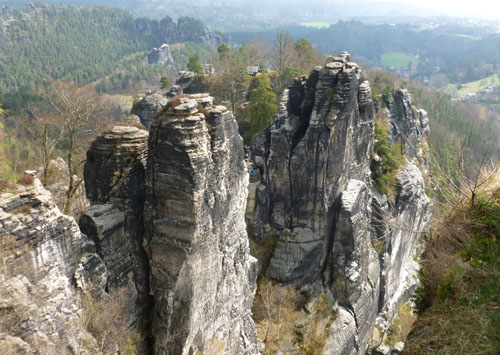 A view as we got closer to the viewpoint.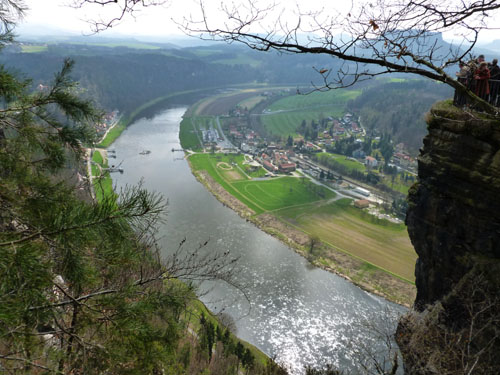 Here we see the viewpoint on the right and the Elbe below.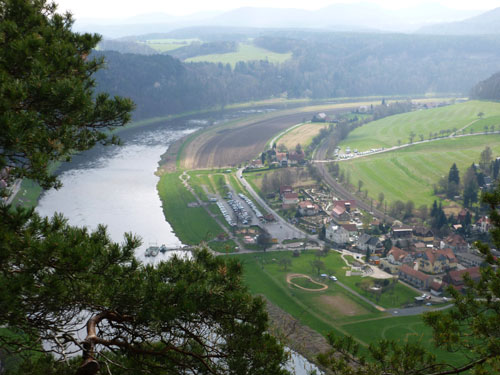 A view of the Elbe from the viewpoint.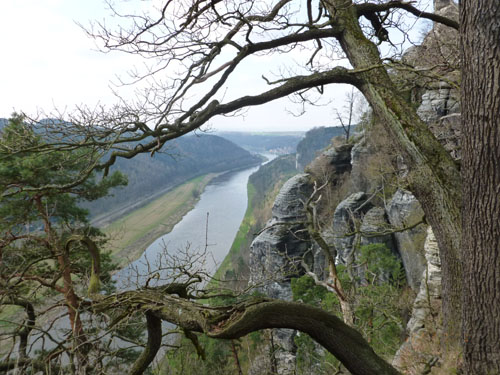 The Elbe in the other direction.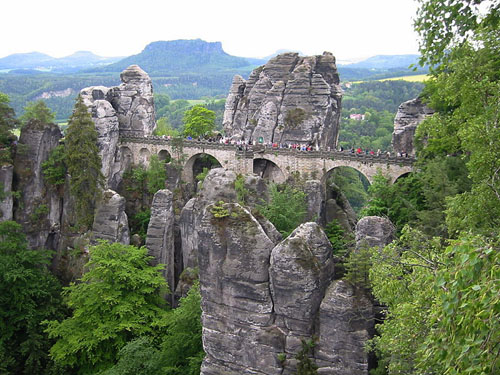 A Wikipedia photo of the famous Bastei bridge, made of sandstone in 1851.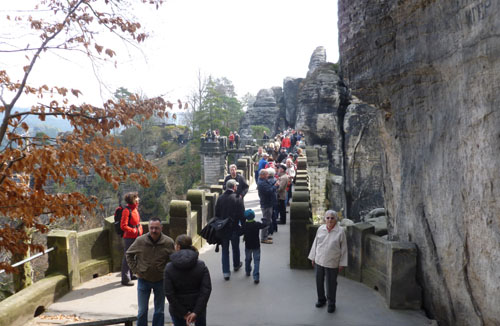 We would soon be walking on this bridge.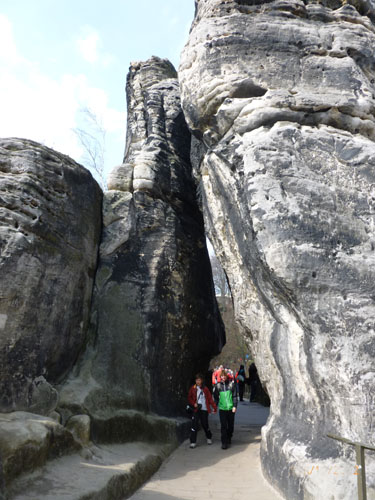 Two more views of the bridge.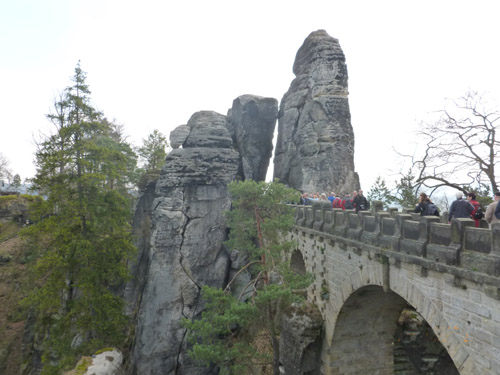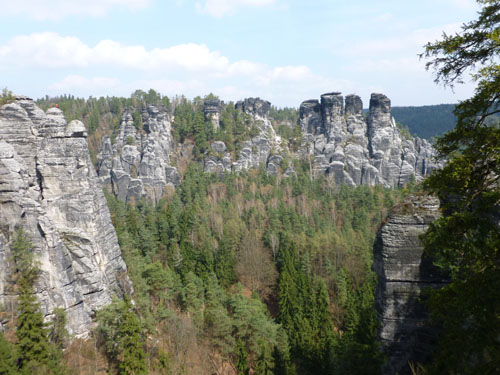 A view from the bridge. In the upper left you can barely see the red figure of a climber.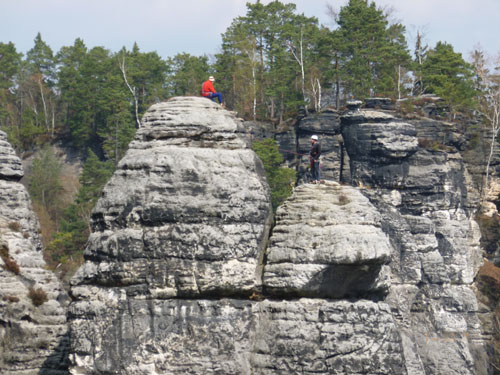 A telephoto shot of two climbers. There are some 14,000 climbing routes on over 1,100 rock pinnacles. At the beginning of the 20th century, the Saxon Rules for rock climbing were established. They are considered to be one of the origins of free climbing. Ropes and bolts may only be used for safety but never as a means of climbing. The use of chalk and common means of protection such as nuts and friends is also not permitted; instead knotted nylon slings are used. With a few exceptions, climbing is only practiced and permitted at freestanding rock towers.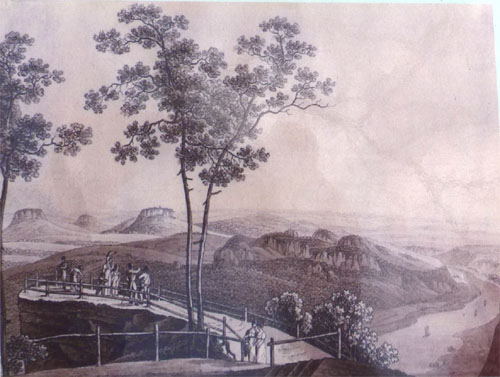 Near the overlook was a sign with a photo of Adrian Zingg's drawing of the overlook.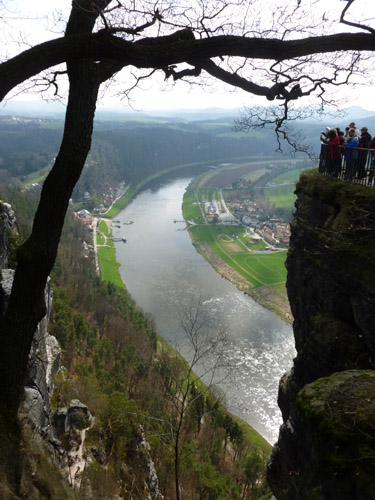 One more look at this spectacular view.



Next we ride a bus to Prague.