On a predicted sunny day we went to the Keukenhof (kitchen garden.) According to their website, approximately 7,000,000 flower bulbs are planted annually in the park, which covers an area of just less than 75 acres.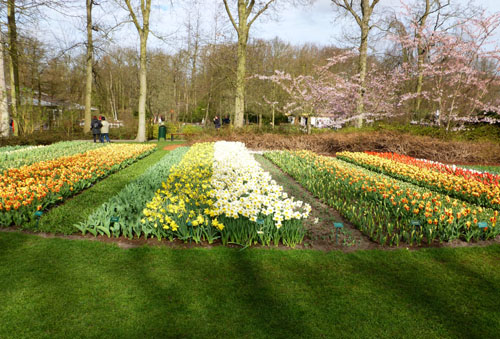 Although the tulips were not yet at their peak, there were some early bloomers. The hyacinths and daffodils were in full bloom, so there were some very interesting areas, such as this with daffodils in the middle and tulips on both sides.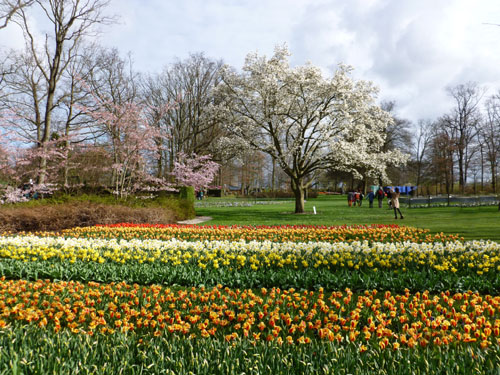 A similar area with some blooming trees in the background,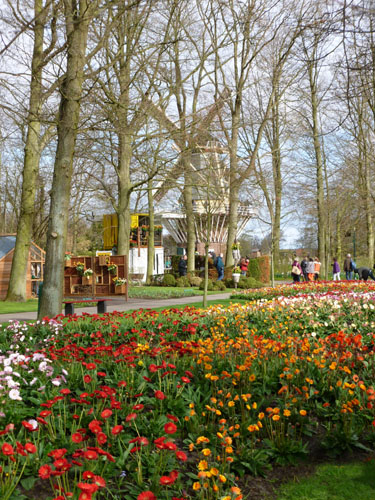 There were even gerberas to see.



At the windmill, we had to have a shot by Elizabeth of Don on the windmill and a shot by Don from the windmill of Elizabeth below.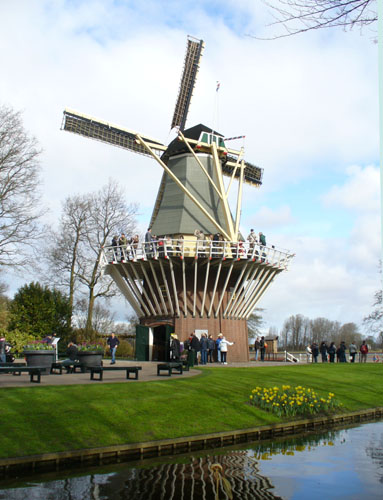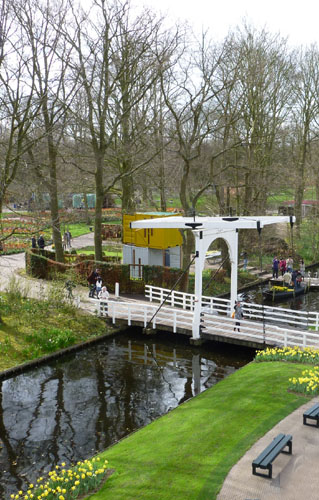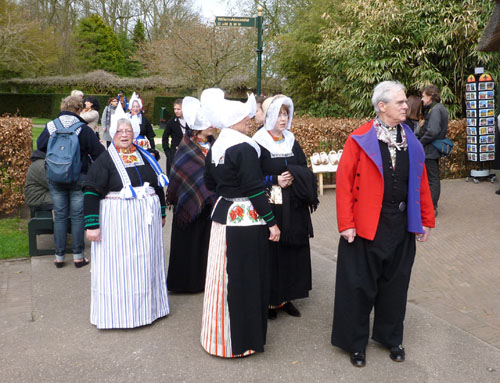 We were fortunate in that today was Costume Day and we saw many groups in their provincial costumes. I believe these were from the Volendam area.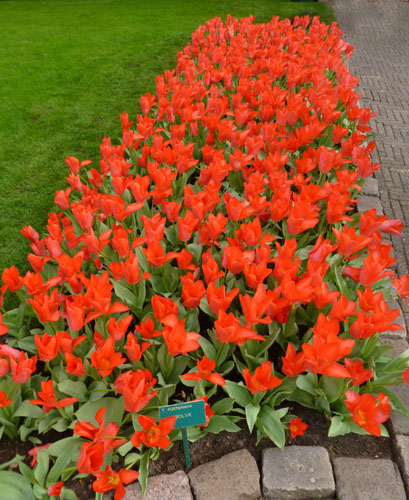 A beautiful batch of red tulips near the windmill.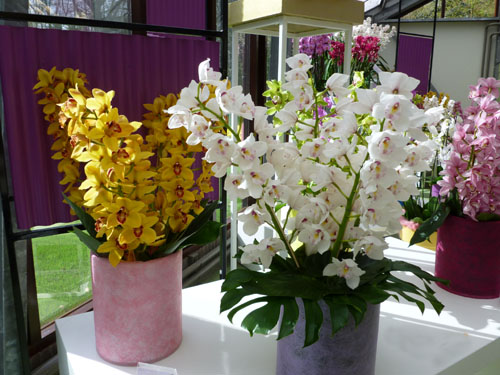 A few drops of rain led us into a pavilion filled with orchids and other flowers.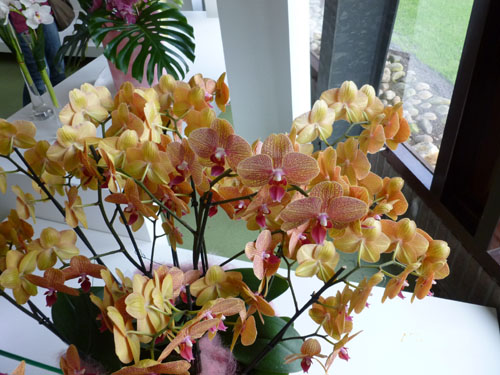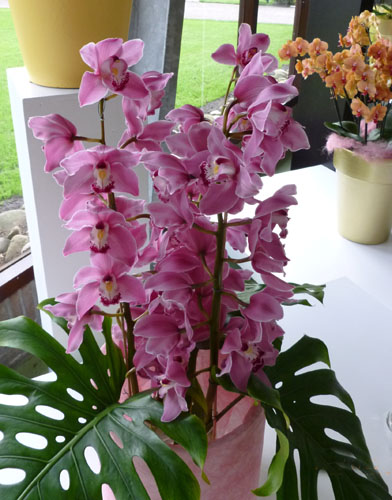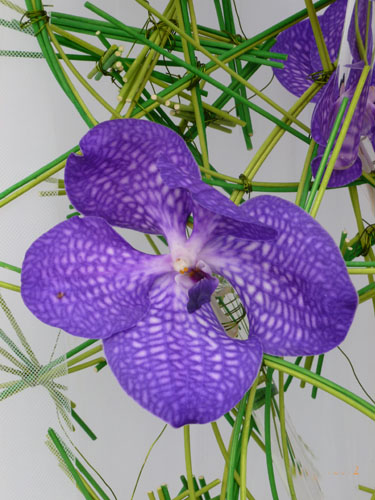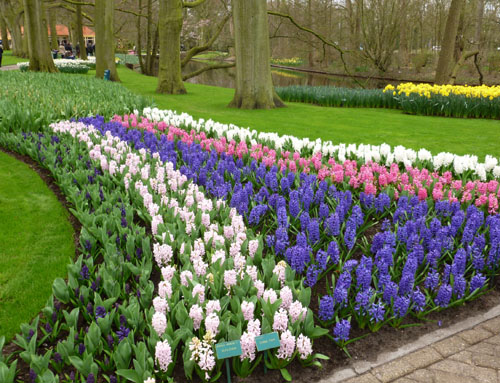 Soon we are back outside. Here the hyacinths in the center are in full bloom, as are the daffodils in the background, but the tulips at the left and rear have not yet blossomed.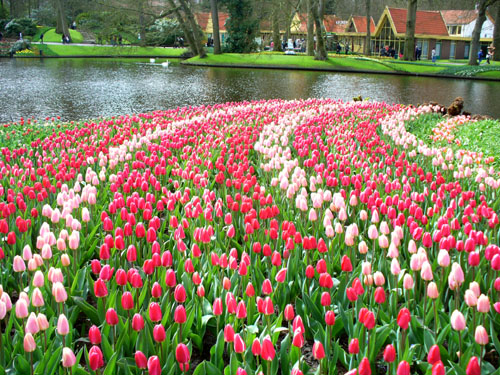 However, some of the earlier varieties of tulips are in bloom.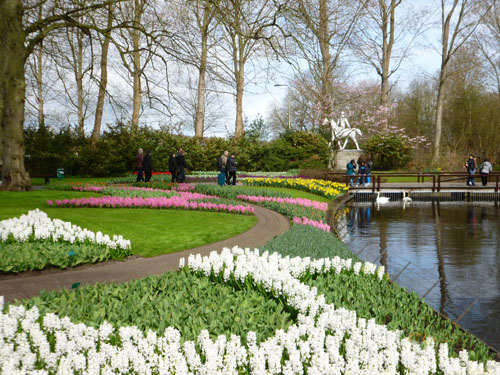 Keukenhof has many spectacular open areas.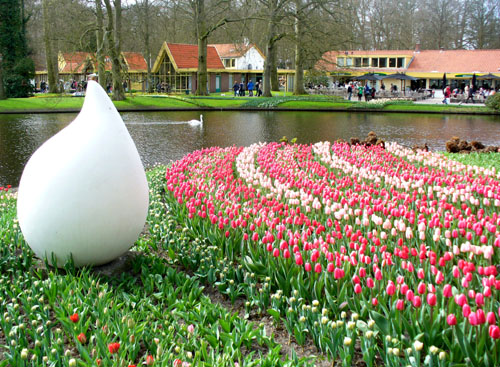 There are also a number of sculptures on the grounds.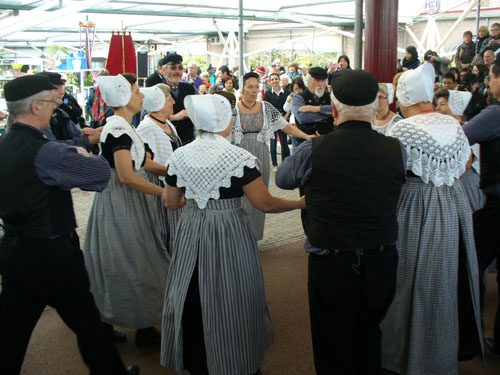 In another pavilion we saw a group of Dutch dancers.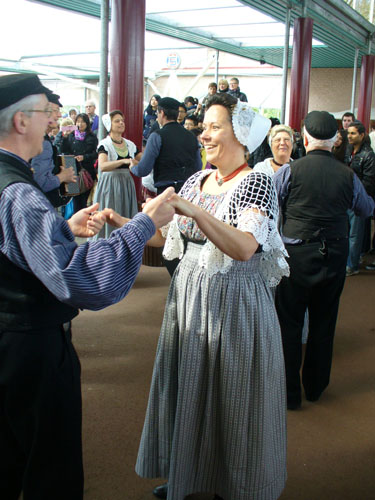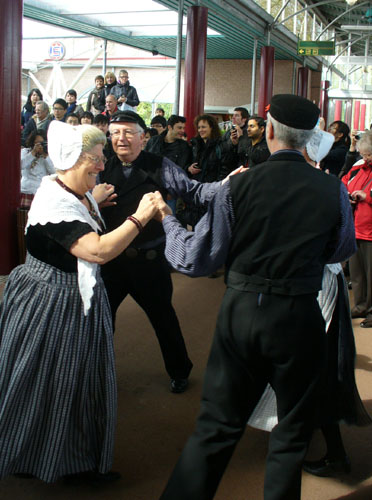 There were also some youngsters in costume.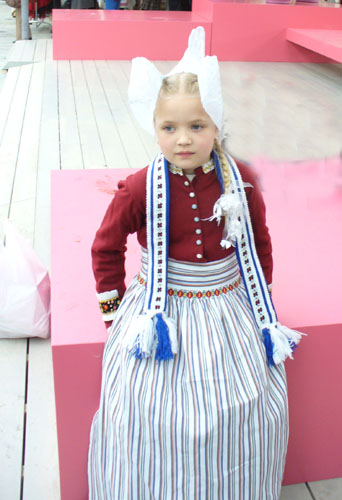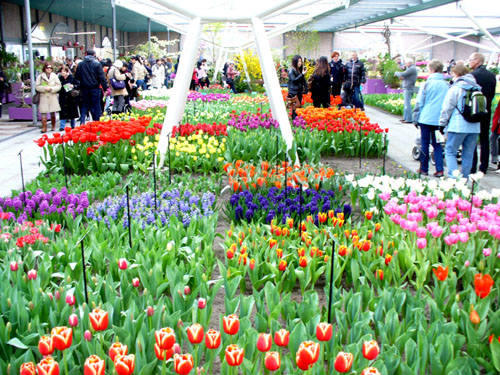 In this pavilion were many beds of tulips of different varieties and colors.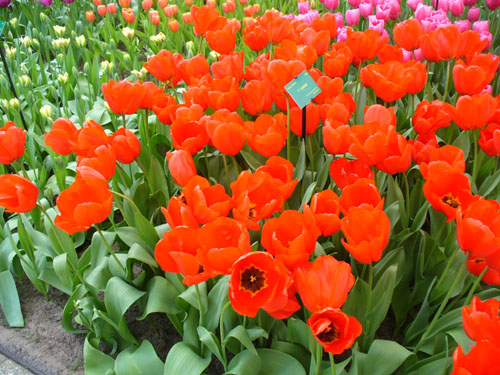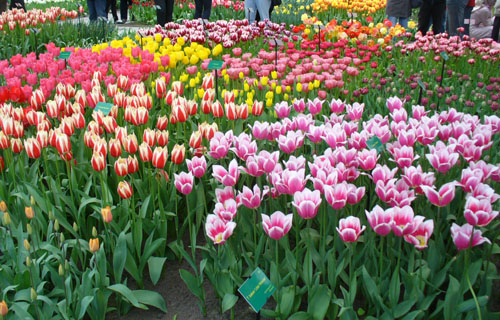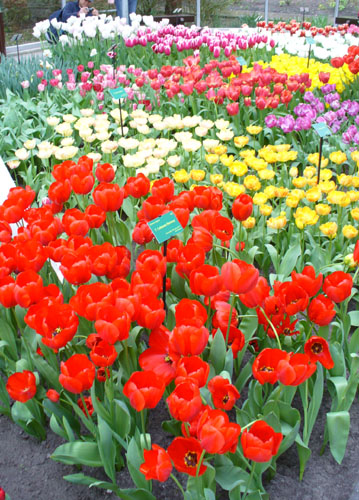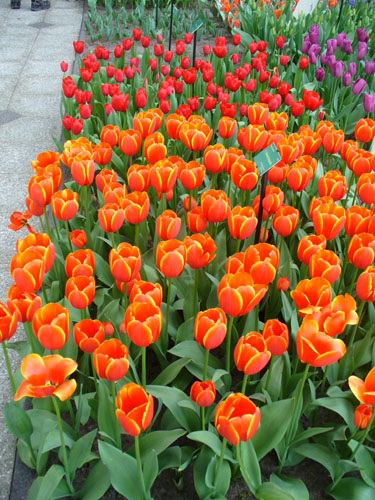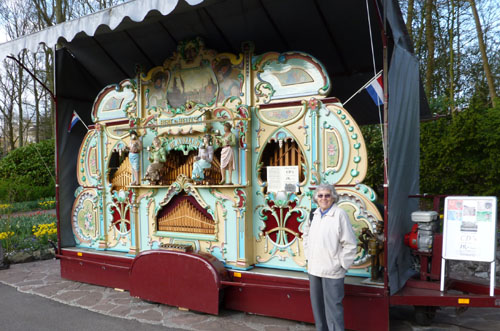 We made one last stop at one of Elizabeth's favorites, the barrel organ.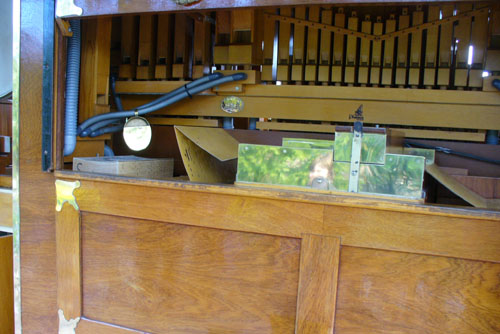 Don was interested in how the organ is controlled, by sheets of cardboard with holes in them.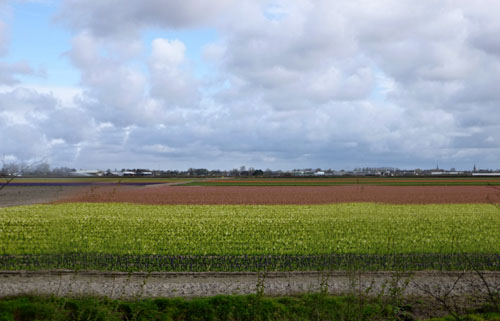 On the bus back to Amsterdam we saw a number of tulip fields, but they were also late blooming this year.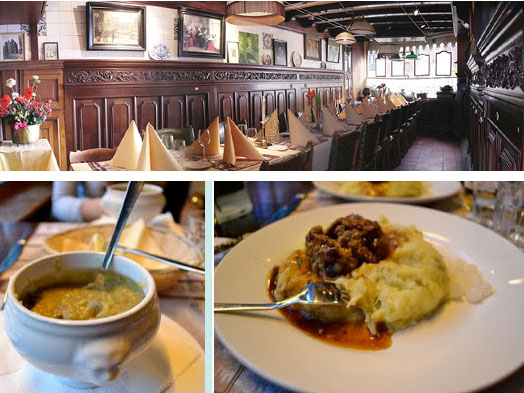 We had a Dutch dinner that evening at the Haesje Claes restaurant - a bowl of pea soup with bacon and sausage, the stamppot main dish (meat, red cabbage and mashed potatoes) and apple pie for dessert.

Tomorrow we do more exploring in Amsterdam.