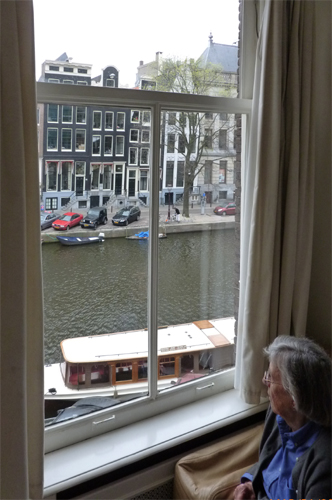 After uneventful flights we arrived in Amsterdam about 9 a.m. and soon found the apartment on the Singel canal. Elizabeth was quickly seated at the window looking out at the canal.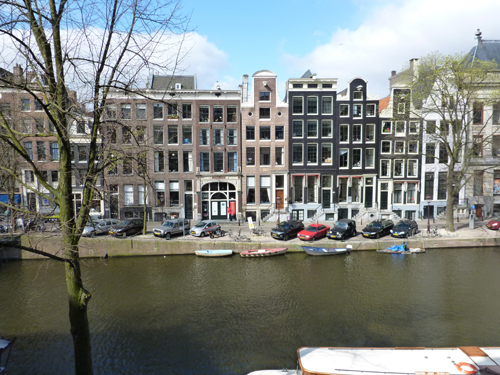 Our view directly across the canal.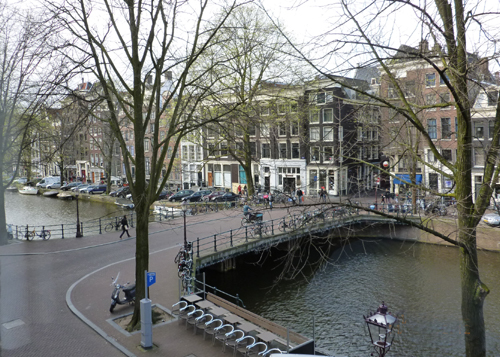 Our view of the bridge to the left.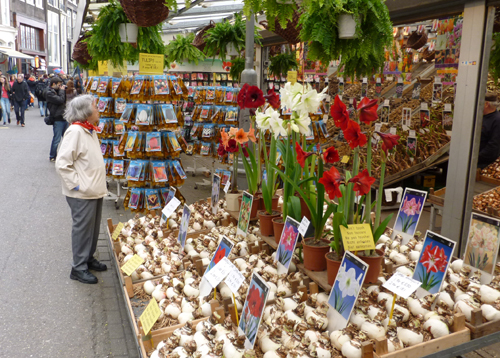 Ater the overnight flight we wanted to keep moving, so we walked to the flower market. Elizabeth admired the amaryllis plants.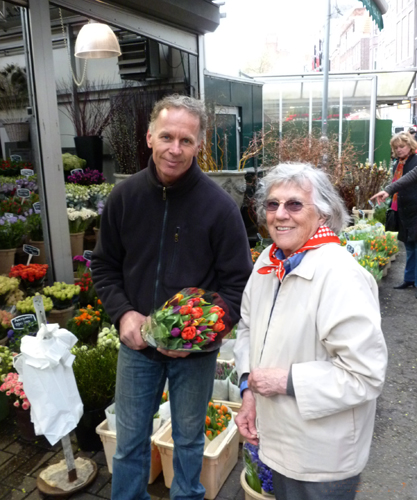 She bought a large bunch of tulips for our apartment.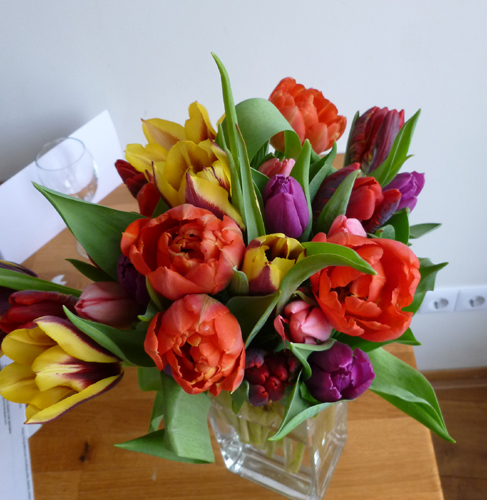 They made a nice arrangement.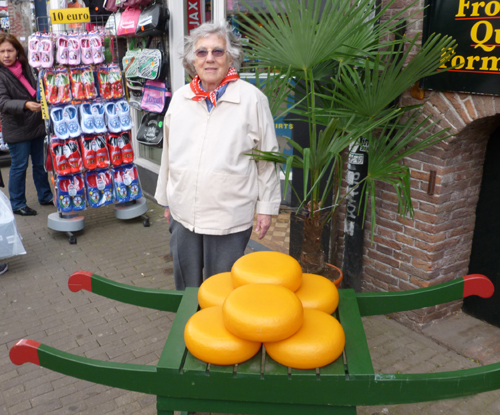 I had Elizabeth pose for a tourist shot near a souvenir store.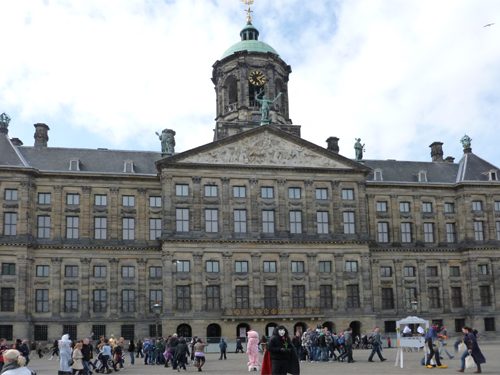 The 17th century Royal Palace, still used occasionally by the Dutch royal family for official functions.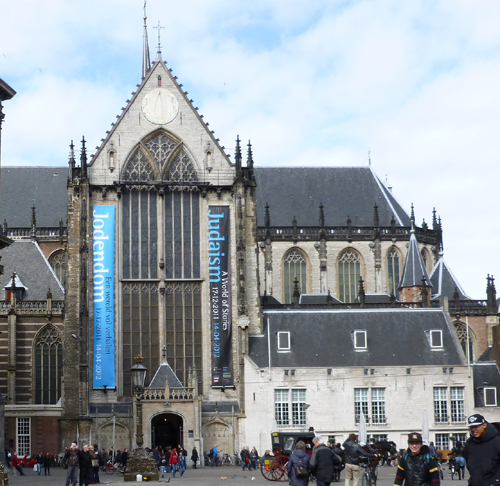 The Nieuwe Kerk, or New Church, dating from the 14th century, built as the population outgrew the 13th century Oude Kerk (Old Church). We will visit both churches later.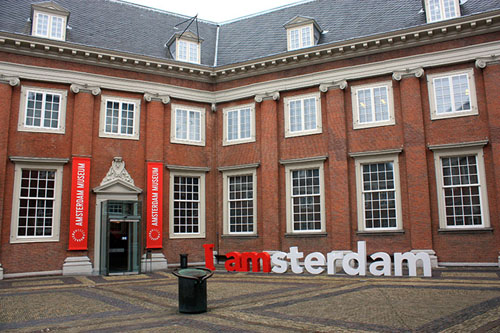 We also went to the Amsterdam Historical Museum, which had many very interesting interactive displays about the history of Amsterdam. There we also bought museum passes for most of the museums in Amsterdam and bus tickets for the Keukenhof Garden.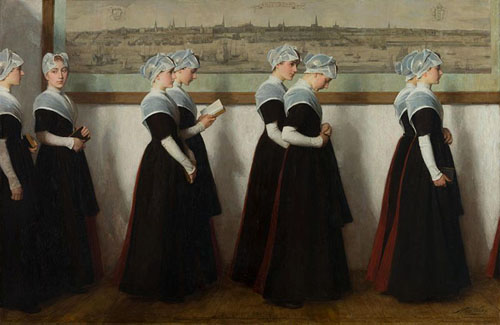 For four hundred years, the building complex which now houses the Amsterdam Museum was the Civil Orphanage. That memory is recalled with the display of this painting of orphans going to church.

We also did some grocery shopping and bought some of our favorite Dutch foods-krentenballen (currant rolls) and Leidsekaas (cheese with caraway seeds, originally made in Leyden.) These rolls with cheese and ham became our staples for lunch the next few days.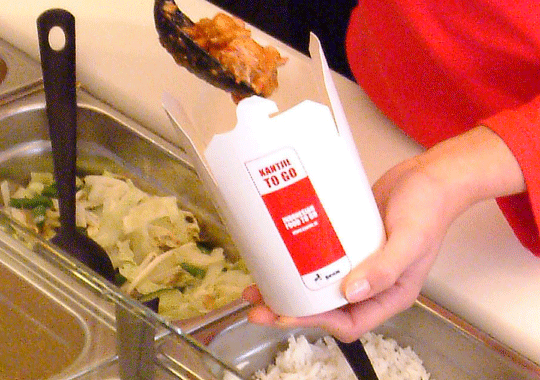 In the evening we walked to a nearby restaurant, the Kantijl, which had a to-go section for the Indonesian rijstafel- we had noodles, spicy chicken, chicken with peanut sauce, and a couple of vegetables. This and some Heineken beer made a great dinner back in the apartment.

Tomorrow we go to Keukenhof.