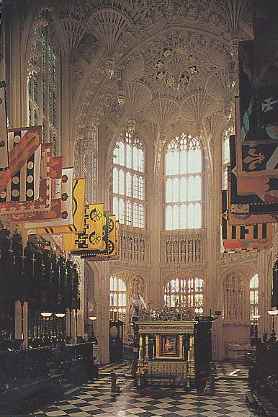 The Lady Chapel, built from 1503-12, with a superb vaulted ceiling and choir stalls dating from 1520.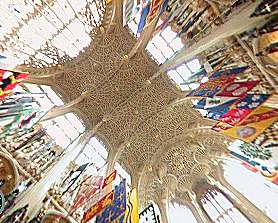 This is the vaulted fan ceiling of the Lady Chapel, equalled only by the ceiling at King's College in Cambridge. Since no photography is allowed inside the abbey, this picture and others like it are taken from the Abbey's website at
http://www.westminster-abbey.org
. There are many panoramic views of the Abbey as well as a history and other information.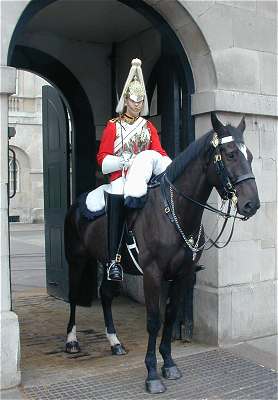 A Horse Guard on duty.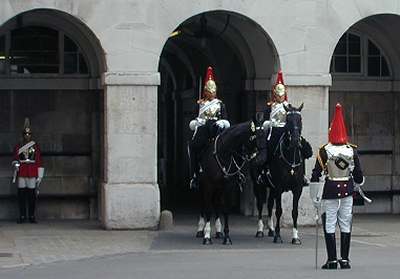 Bringing out the two replacement guards from a different unit.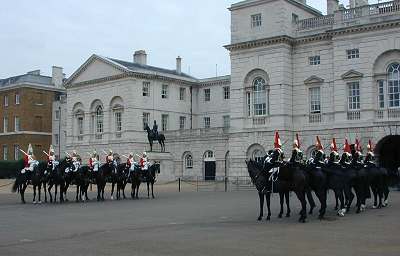 The two units lined up behind the building on Henry VIII's tournament grounds.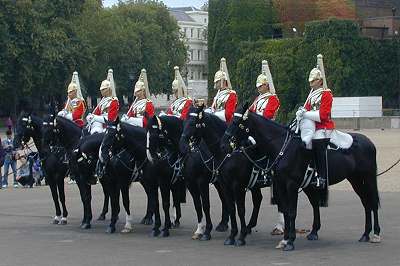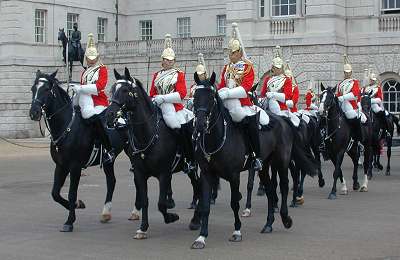 This unit lines up and rides away.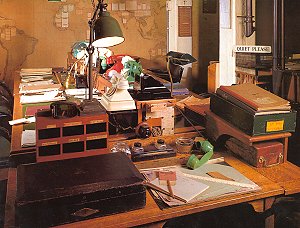 Beneath a nearby government building is the Cabinet War Rooms Museum. Here are the actual underground rooms used during WW II , left as they were on VJ Day, August 16, 1945. If you wish to see more look at
www.iwm.org.uk/cabinet
.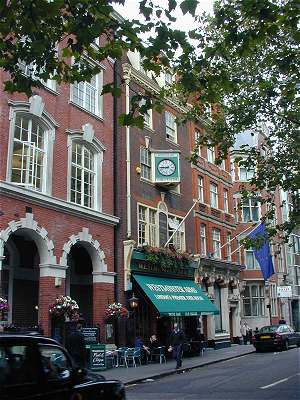 After going to the Cabinet War Room Museum, we had lunch at this pub, the Westminster Arms. We ate in the Queen Anne's dining romm, on the second floor.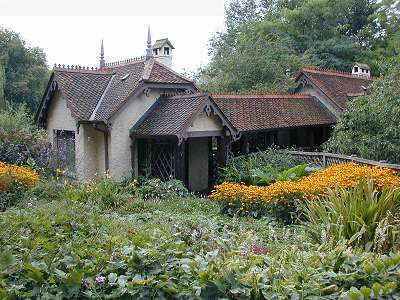 A cottage in St. James's Park.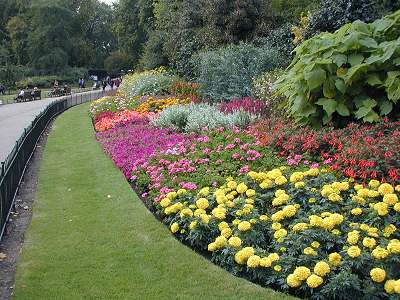 A flower bed in St. James's Park.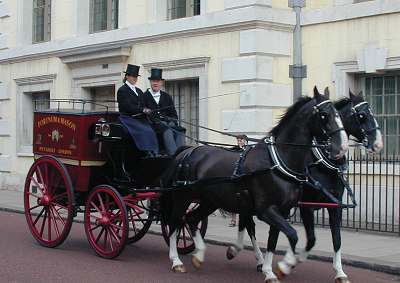 A Fortnum & Mason carriage.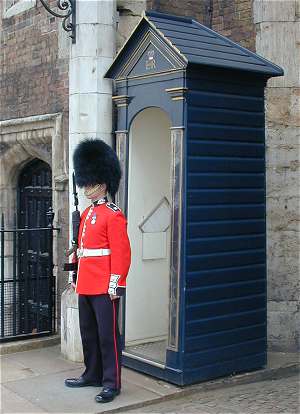 A guard at St. James's Palace.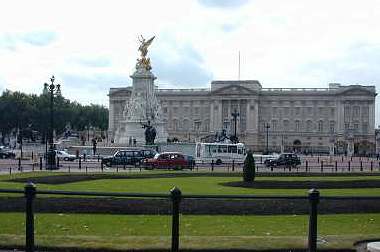 Buckingham Palace again.