Day 9: We went to Covent Garden and went into a number of shops there.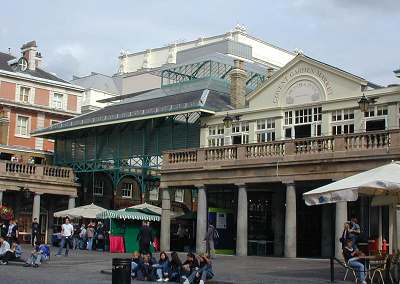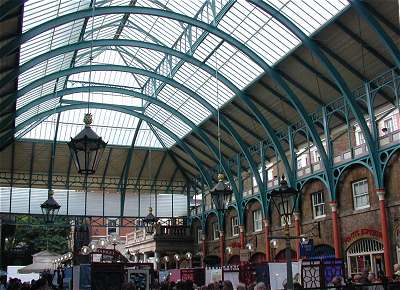 After going to the musical, Les Miserables, we had dinner at a Belgian restaurant in an old warehouse.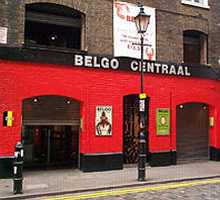 This is Belgo Centraal, in an old warehouse near Covent Garden and the theatre area. It is busy and loud, but has good food-we went twice. We both had a half kilo of mussels with pommes frites and Belgian beer the first time. They have a special between 5 and 6:30-the amount you pay depends on the time. We got there at 5:40 and paid 5.40 pounds each! Of course the second beer and the dessert, the best sundae with their homemade chocolate ice cream, cream, chocolate shavings and chocolate sauce made it more expensive, but still very reasonable. The second time we went for a late lunch and we had about the same, except that Elizabeth had salmon instead of mussels.

Continue to Day 10.