This is the Somerset House and it houses the Courtauld Gallery, which we visited.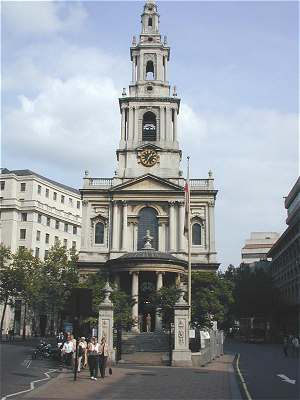 In the middle of the street at the other side of the Somerset House, the Strand, is the church of St. Mary-le-Strand.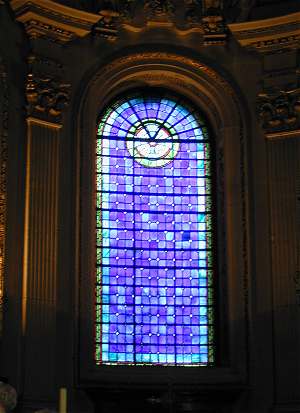 It has an interesting stained glass window, which had to be replaced after the World War II bombing.
Continue to
Day 12
.