Day 12: This was a busy day. We took the underground to the Westminster area to check on river cruises. The offices were not yet open and we noticed that the London Eye was just starting to operate. So we crossed the river and were able to get right on. This is a 500 foot high wheel which takes about half an hour to make a complete circle.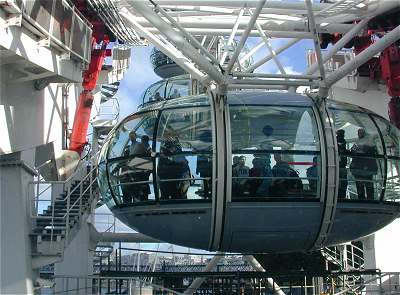 Here we have just started out and this is a view of the next pod. The pods can hold about 25 people, but because it was early, there were onlya dozen or so in each pod.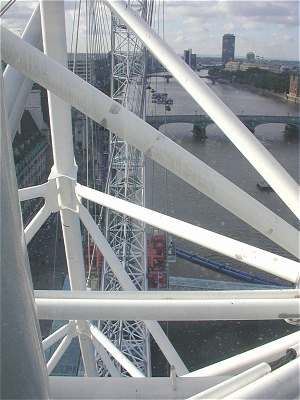 We are starting up and are happy to see that the structure is stronger than it looks from a distance. There is little feeling of motion since it moves so slowly.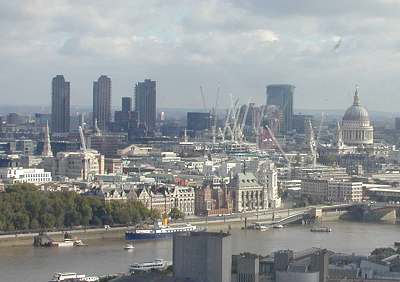 The views were spectacular on a sunny day with some clouds. St. Paul's is in the sun at the right.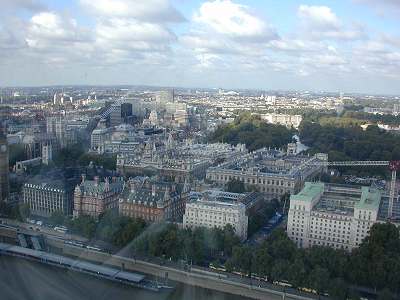 Here Buckingham Palace is just in the sunhlight at the center right.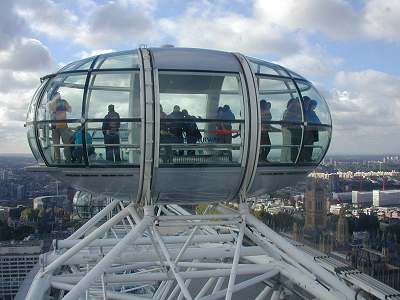 Here the next pod is at the very top, and still there is little feeling of motion.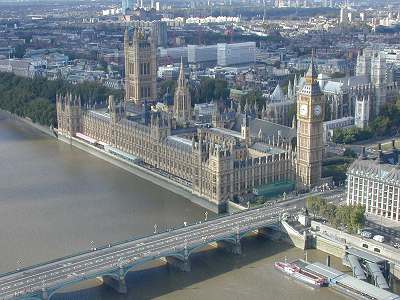 Starting to go down, we have a wonderful view of the Parliament buildings and Big Ben.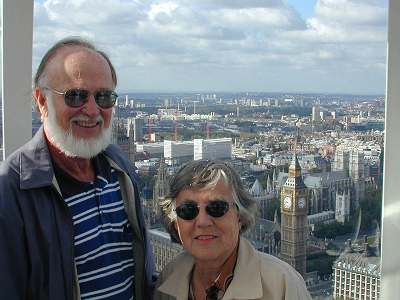 An Australian in our pod took this picture of us. We were really there-and still smiling.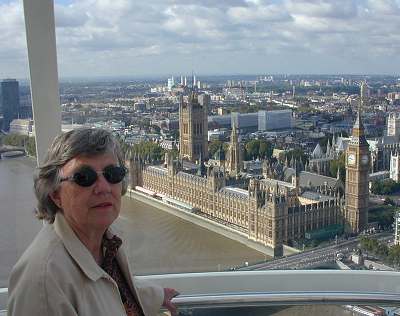 A shot of Elizabeth with the Parliament buildings in the background.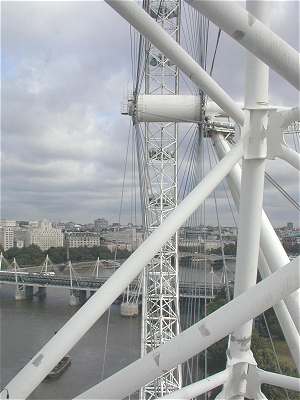 One last look at the hub of the Eye.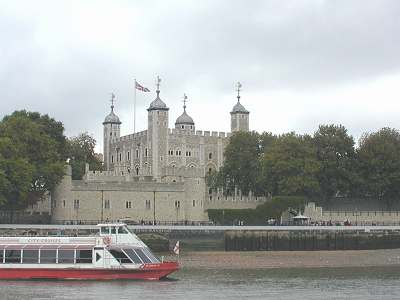 We then boarded the cruise ship on the Thames. Here another ship is passing near the London Tower.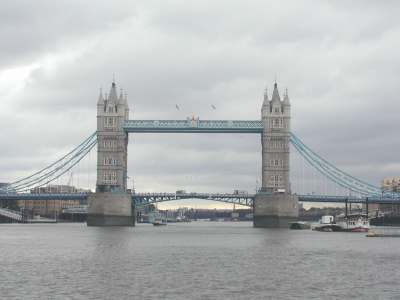 Here we are approaching the Tower Bridge.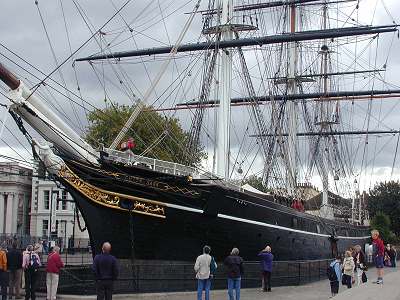 Our first stop was in Greenwich where we saw the Cutty Sark.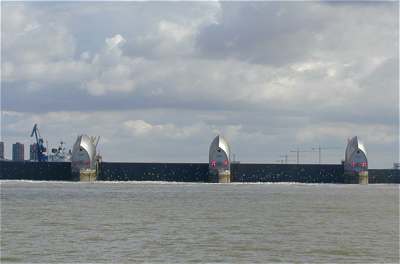 The Barrier, which protects the Thames in case of high tides, was closedfor the day for testing. So we couldn't get any closer than this.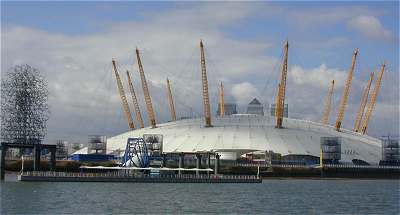 We did see the Milennium Dome.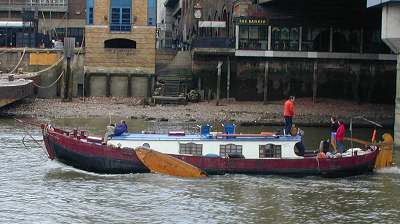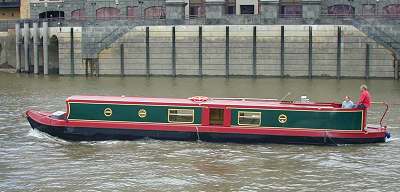 We did see other ships on the river.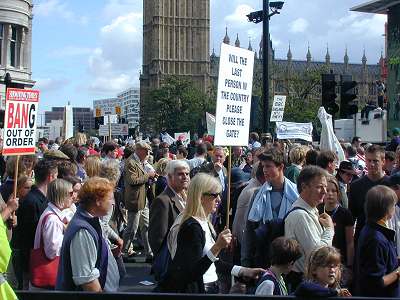 That day there was a protest, which brought over 400,000 people from all over the country . There were a few sterotypical English gentlemen in their tweeds, just as the man in the left center. They were protesting many rural issues, one of which was the ability to continue to allow foxhunts.

We couldn't cross this street to get to Westminster Abbey for Evensong, but we were able to enter the Underground station from this side and exit onthe other side. We again had a wonderful service at WestminsterAbbey.

Continue to Day 13.