The McKinnons in California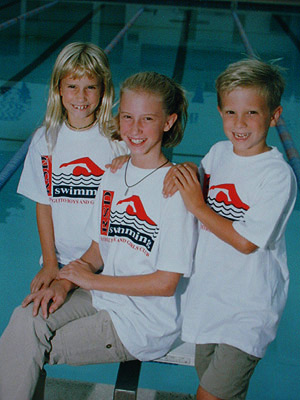 Our swim team picture.
When we first came to California we stayed at our grandparents' condominium.
Then we moved into our own home.
We go to the Sage Canyon School.
For Halloween we had these great costumes.
We also sing in a church choir.
Two days after Christmas, we went to Sea World.
We visted the San Diego Zoo many times.
We also went to Legoland often.