From June 24 through July 1, 2005 Don and Elizabeth traveled up the California Coast as part of a 50th wedding anniversary celebration.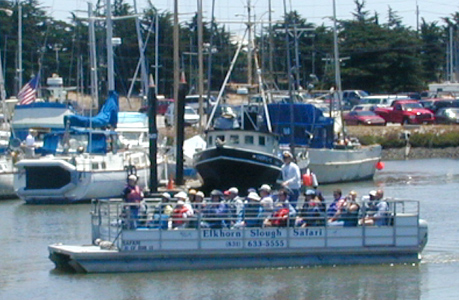 We took an interesting pontoon boat ride on the Elkhorn Slough.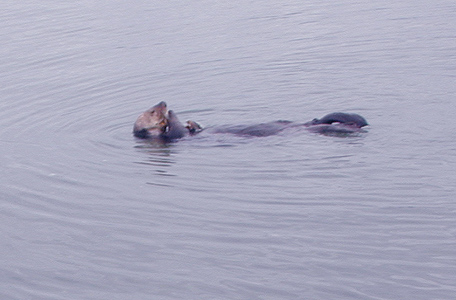 Of course, one of the more interesting animals we came to see was the otter. We saw some of them feeding and some grooming.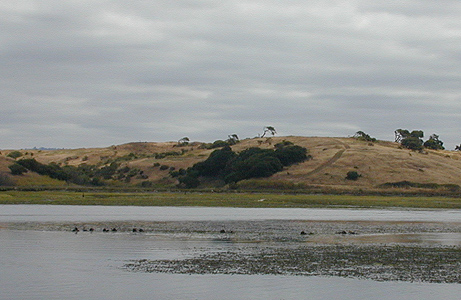 Later, we saw a few rafts of otters at a distance.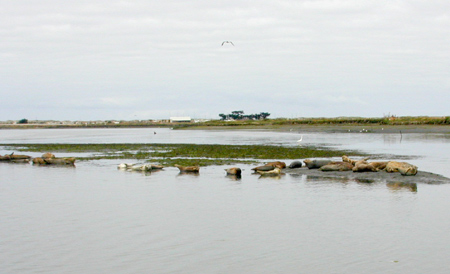 We also saw a large number of harbor seals.
Here we are on the boat.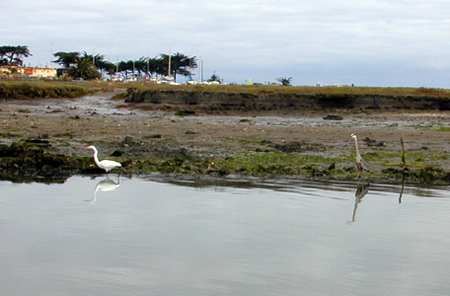 We saw many birds. In this picture there is an egret and a blue heron.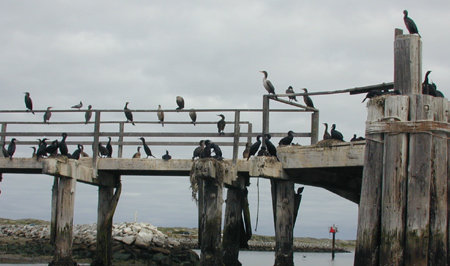 The birds in this picture are mostly cormorants and gulls. At the tops of two of the posts are some chicks.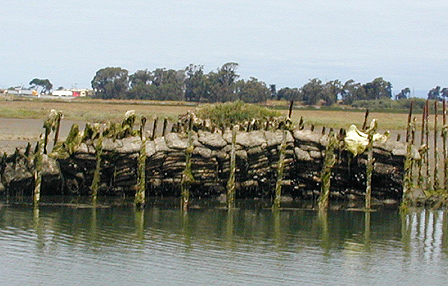 This is part of the remains of a wall built to keep some sea water in a shallow area. The water would then evaporate, leaving the salt to be processed and sold.
On to Pacific Grove.-->