From May 13 through May 26, 2006 a group of 24 people traveled in some of the villages of Northern Italy on a Rick Steves "Europe Through the Back Door" tour with Nina Bernardo as our guide and Giorgio Dolce as our bus driver.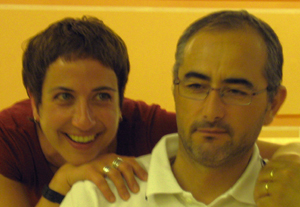 Below is a picture of the group, taken on the grounds of a winery we visited.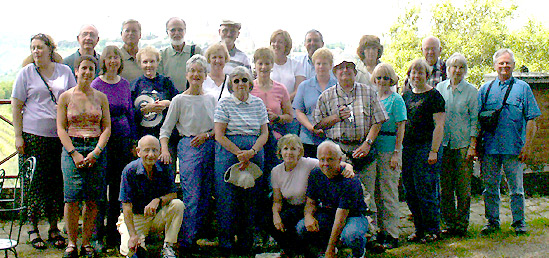 We were a diversified group and came from various parts of the country, Washington(9), California (7), Virginia(3), Oregon(2) and Maryland, Michigan and Texas (1 each.) We had a wide range of travel experience and came from a wide range of backgrounds and careers, but self-selected as travelers following Rick Steves in seeing the country "through the back door."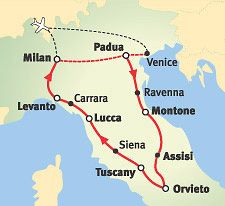 As the map to the right indicates, the tour started in Padua and ended in Milan. You can either pick areas you would like to see from the drop-down menu at the top of each page to see particular regions of Italy or you can follow our itinerary using the link at the bottom of each page.
At least two other members of the tour, Allan Colby and Mike Lincicum have also created websites for the trip.


Start in Padua with the tour or start with the travels of Don and Elizabeth who went to Venice before the tour started.