The Hague School
The Hague School is the name given to a group of artists who lived and worked in The Hague between 1860 and 1890. Their work was heavily influenced by the realist painters of the French Barbizon school. The painters of the Hague school generally made use of relatively sombre colours, which is why the Hague School is sometimes called the Gray School.
I have been interested in the Hague School ever since I saw an exhibit on some of their drawings and watercolors in 1974 at the Rijksmuseum in Amsterdam. When we visited the museum again in 1984 there was no such exhibit, so I inquired about and was told that I could see more in the study room of the musuem. I did that and asked for an artist of the Hague School. I was seated at a table and someone brought out a large box with a number of watercolors and drawings for that artist. I was also given a small easel, so I could take out the art work, set it on the easel and look at it. It was exciting. I spent part of two days there, as I did in a later visit in 2004.
I have created albums of some of the Hague School artists at the Rijksmuseum site. Each album has a number of examples of the artist's works.
For more information see the Wikipedia page on the Hague School and associated pages I have edited and written.
I have also created a PowerPoint of a talk on the Hague School, which is available here.
The following are examples of some of the watercolors of the artists of the Hague School. For more information on the artists, see this article or this one or this one. A list of the artists with links to web pages about them may be found here.

Following are some representative works: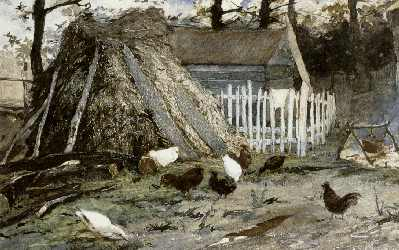 Willem Maris' Barn with Chickens in watercolor and gouache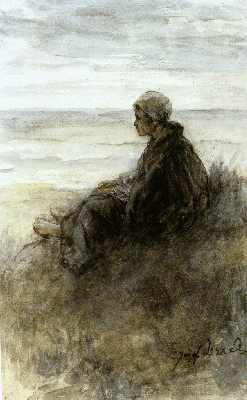 Jozef Israël's watercolor portrait, Schevening Girl on a Dune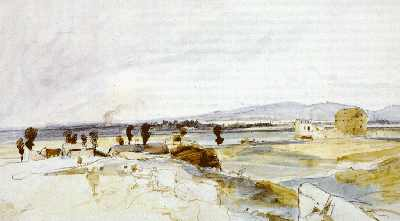 LA PLAINE DE BIÈVRE, an 1878 watercolor by Johan Barthold Jongkind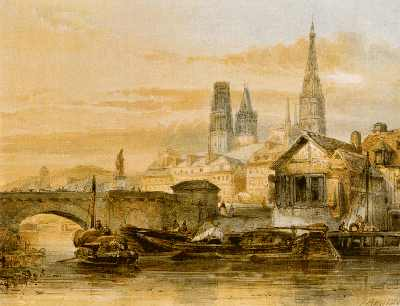 Johannes Bosboom watercolor and ink , View of Rouen, 1839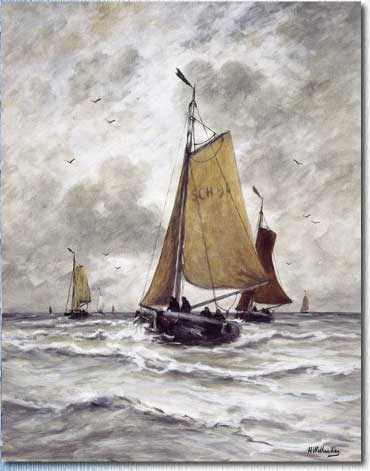 Hendrik Willem Mesdag watercolor, Incoming Boats
Oil paintings by Mesdag can be seen at the Dut ch Institute of Arts History website. His panorama of the Schevening area can be seen here.

There are a number of other oil paintings from the Hague School at the Gemeetemuseum Den Haag website.

The relationship of Vincent Van Gogh to the Hague School may be found here, as well as a shorter article here.

There is also a connection between Piet Mondrian and the Hague School at this site.