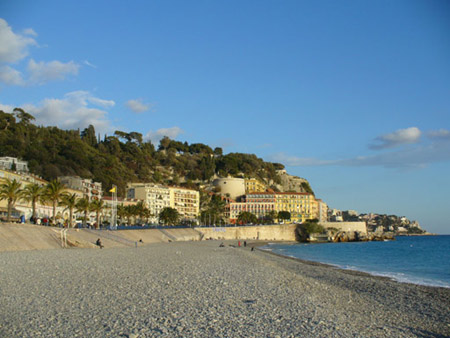 We had an uneventful flight to Nice and after checking in to our hotel, we walked towards the beach for a couple of photos.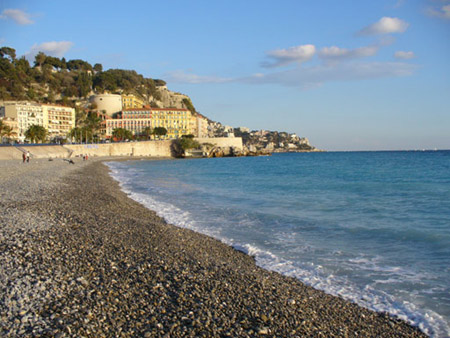 Note the pebble beach and the Castle Hill in the background.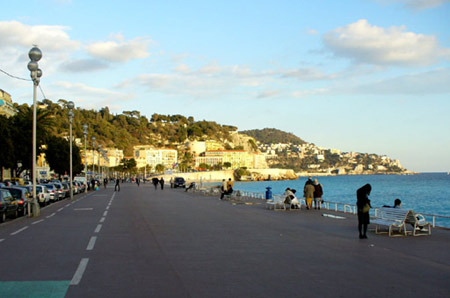 This also brought us to the famous English Promenade, a favorite with locals and visitors alike.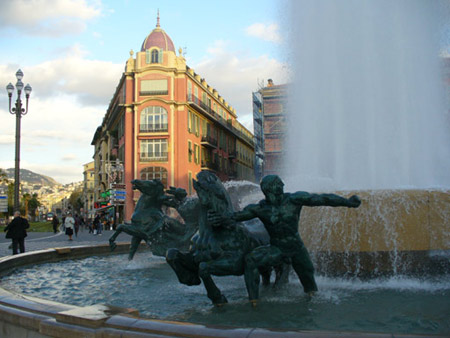 Place Massena, near our hotel, is a famous square and certainly is impressive with its fountains and interesting buildings.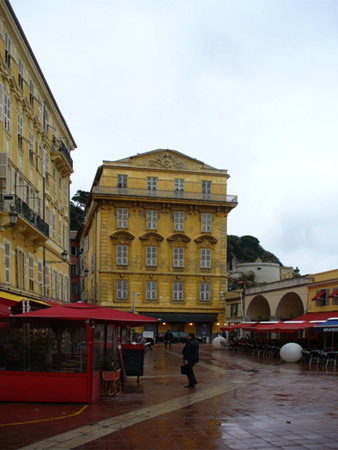 The next morning, in a bit of a drizzle, we began a walking tour of the city. The first stop was in the market area.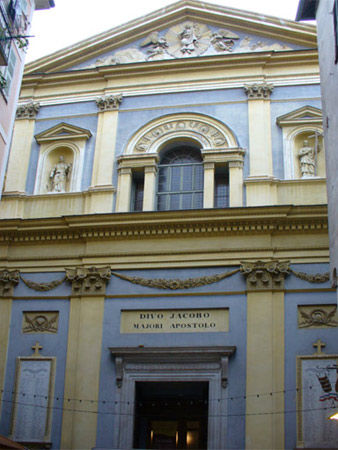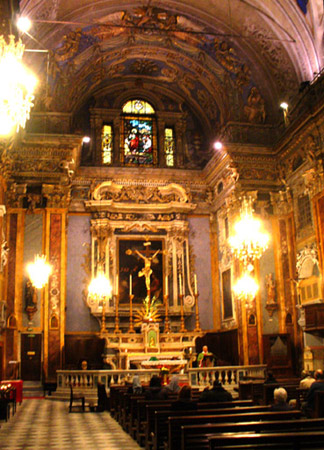 Another stop was at church of St. Jakob (St. James the Greater)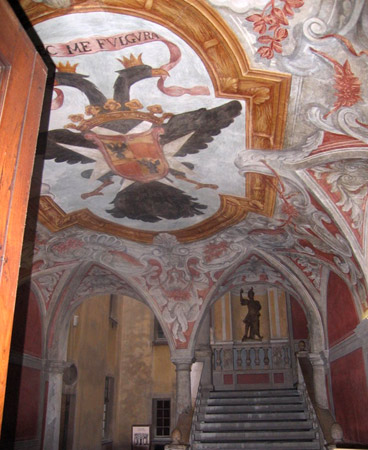 We spent some time at the Palais Lascaris, built in the 17th century and restored in 1946, now displaying exhibitions of Nice's history and culture. Many of the building's original features have survived as a testament to the era's wealth and prestige. This photo is of the entryway.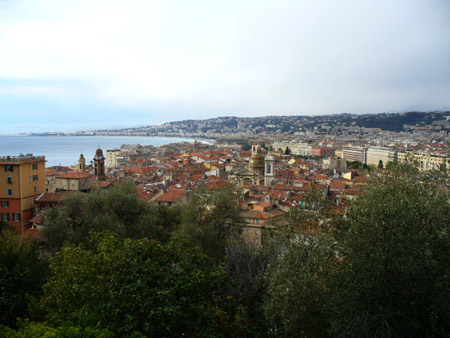 We continued by walking up the Castle Hill with beautiful views of the city below.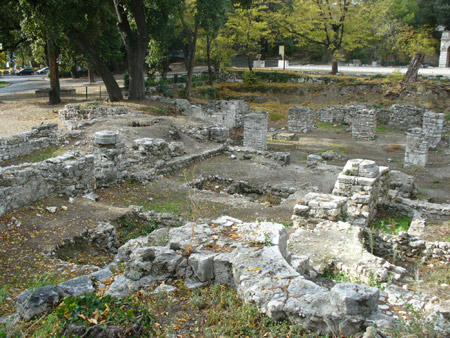 At the top were the remains of a 15th c. church which had replaced a 11th-12th c. Romanesque church.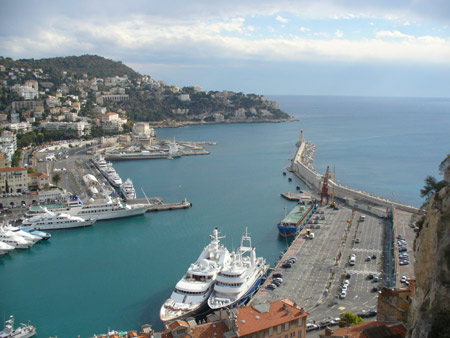 There were also beautiful views of the harbor of Nice. Note all the yachts.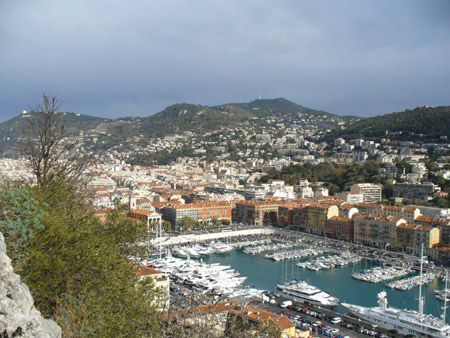 Another view of the harbor.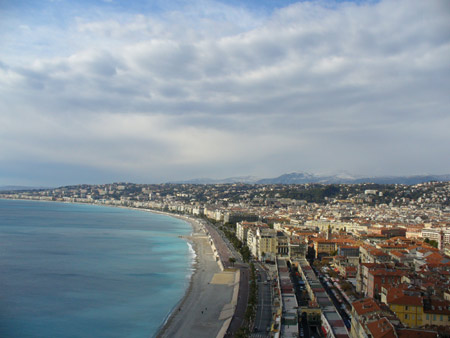 From the Castle Hill we had great views of the city. Note the color of the water, even on a cloudy day. Is it any wonder they call this the Cote d'Azur?
A telephoto shot after the sky had cleared to show the snow in the mountains.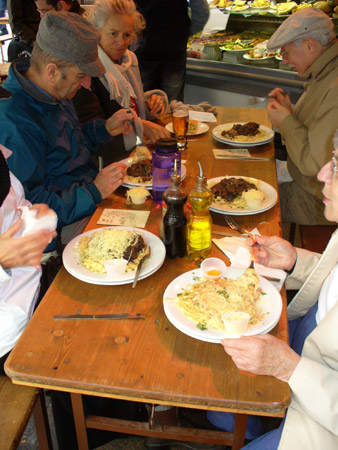 After all the exercise, we were ready for lunch at La Pilla Leva, where Elizabeth had carbonara and the rest of us had Boeuf en daub, beef stewed with red wine, onions, garlic, vegetables and herbs. It was so good we went back another evening for dinner there.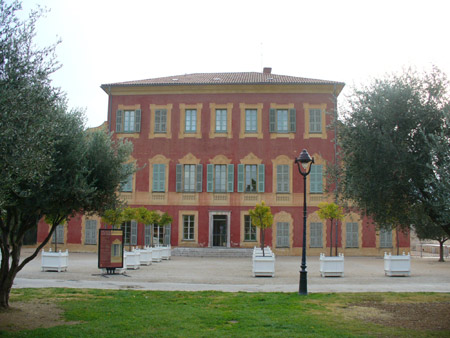 In the afternoon we went to the Matisse Museum.

The permanent collection is made up of oil paintings, paper cut-outs, drawings, engravings, bronzes, illustrated books and photographs. One of his works we saw was "Fleurs et fruits" in the atrium.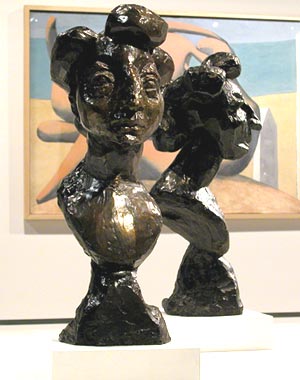 We also saw some of his famous "Jeannette" statues and his Femme A' L'Amphore.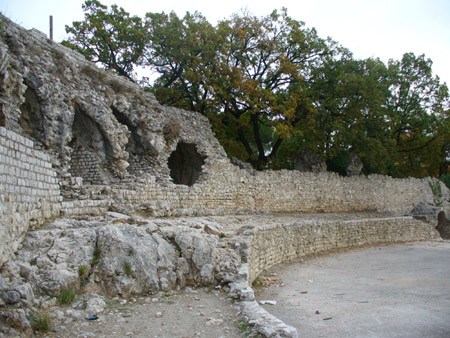 Nearby were the remains of a Roman arena.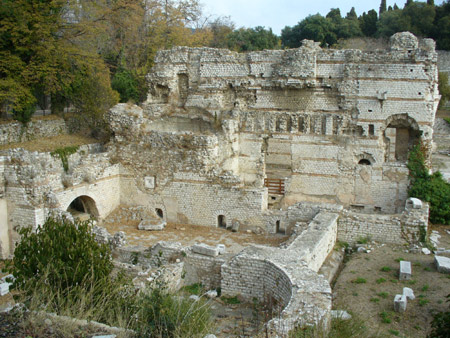 We could also see more of the Archaeological Museum there.


It was a very interesting day. The next day we went to Eze and Monaco.