Day 5: This was a day to visit the Tate Britain Museum. As with the Tate Modern, they have organized some of the paintings into theme rooms, rather than the usual chronological order. For example, they had one room on satire and caricature. But they also had some rooms with primarily one artist, such as Hogarth, Constable, Blake, etc.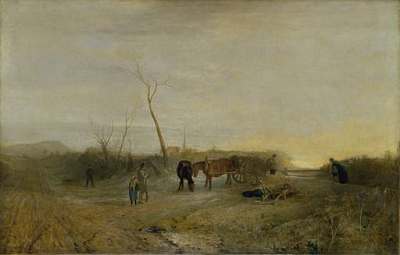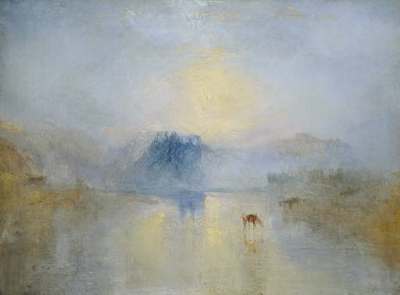 This museum has the most extensive collection of Turner's paintings and it was interesting to see his development from the typical English landscape of his time (the first above from 1813) to the more abstract, lighter works(the second above from 1845.)



After lunch in the museum restaurant, we walked along the Thames towards Westminster.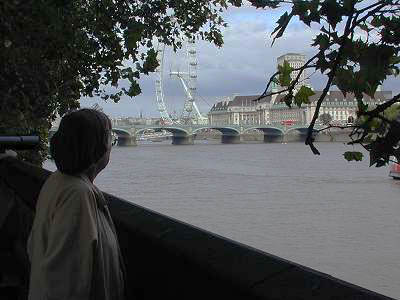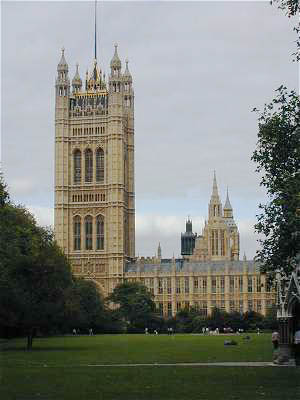 We could see the Victoria Tower at the end of the Parliament buildings.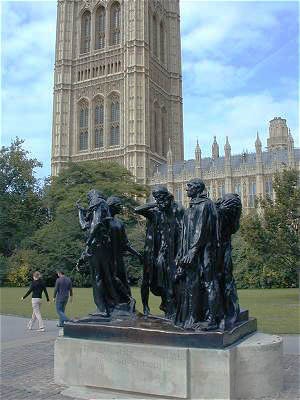 There we also saw Rodin's Burghers of Calais.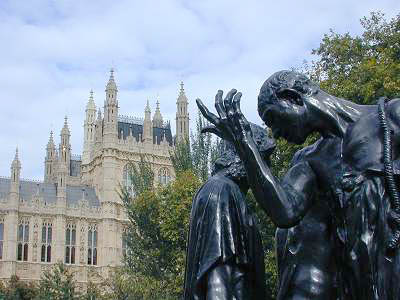 A closeup of one of the Burghers.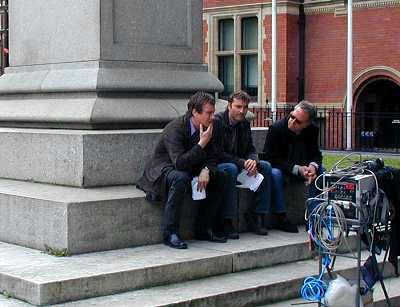 We came upon a filming of a segmentof Bally Kissangel, an English TV program sometimes seen on our PBS.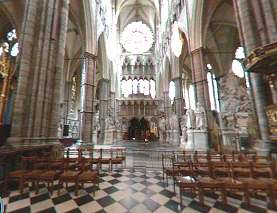 We went into Westminster Abbey for Evensong and sat in the transept.
The whole service was impressive in its liturgy, but the high point for us was the choir singing Mendelssohn's "O for the wings of a dove" with the first andlast verse printed here:



Hear my prayer, O God, incline thine ear,
thyself from my petition do not hide;
take heed to me; hear how in prayer I mourn to thee;
without thee all is dark; I have no guide.

O for the wings of a dove!
Far away, far away I would rove;
in the wilderness build me a nest,
and remain there forever at rest.



It was an experience to be in this beautiful abbey with its stained glass, high nave, the powerful organ playing, and a boy soprano singing the solo part "O for the wings of a dove". In fact, that may have been the high point of the whole trip for us.


Continue to Day 6.