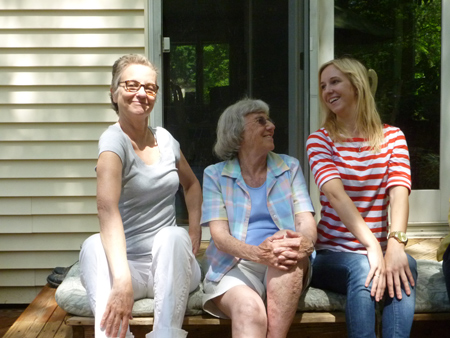 We took the train from Washington to Piscatawy, New Jersey. This is a photo of 3 generations:Elizabeth, daughter Mary and granddaughter Monica.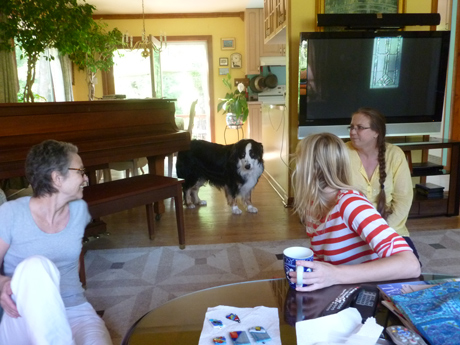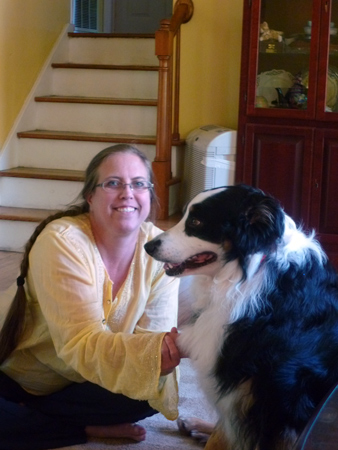 Nancy and Monty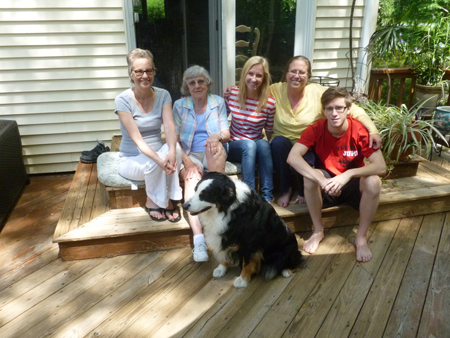 Now we've added William as well.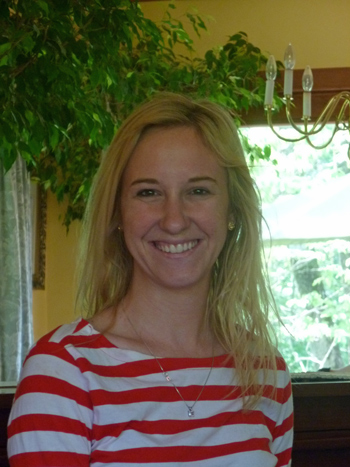 Another photo of Monica.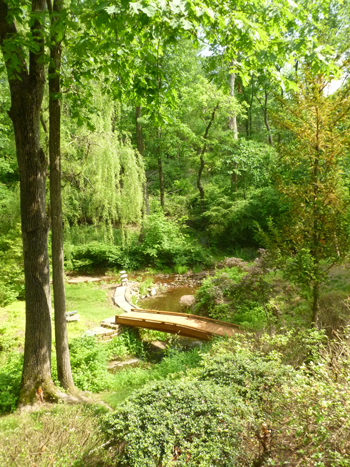 Mary's back yard,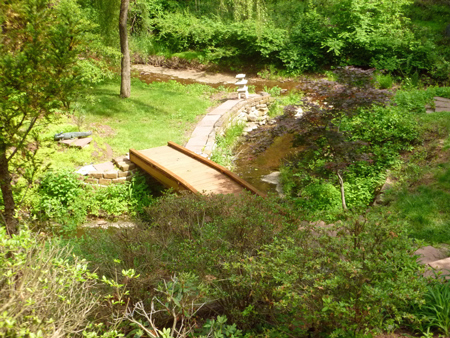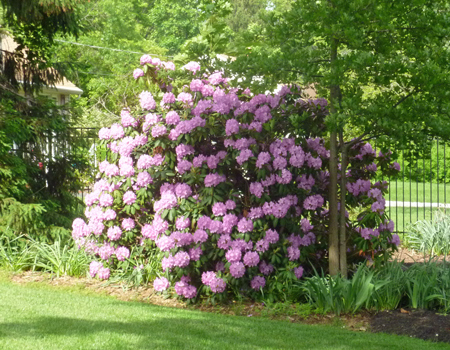 Flowers in a neighbor's yard.
After a wonderful time with Mary and family, it was time for Nancy to take the train to Williamsburg and for us to take the train to Boston.